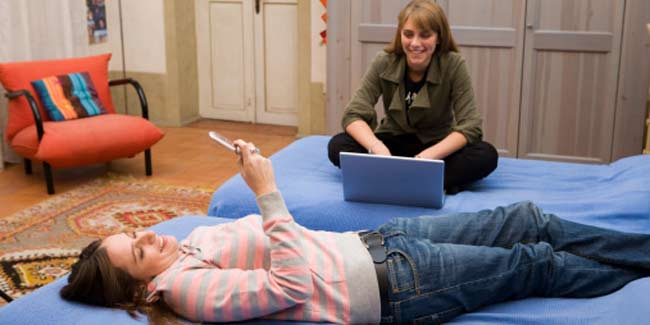 When your mother tells you to shut down your laptop and concentrate more on sleeping, does it appear to be a part of parental nagging to you? If it does, it shouldn't anymore because experts have some recommendations which beg to differ with the ideal routine of teenagers.

Experts recommend that teenagers who experience sleep disorders or severe daytime tiredness must switch off their digital devices at least one hour before bedtime.
The Study
The latest study revealed that excessive use of digital media at night can increase the risk of sleep problems and symptoms of depression in teens.
With introduction of messaging apps like Whatsapp and Viber along with a steep dip in the prices of data usage by telephone companies, wireless internet became highly accessible for teenagers. In a study conducted by the University of Basel the difference in digital media use between teenagers with smartphone and their counterparts with conventional mobile phones was examined.

In the results it was seen that during weekdays, teenagers with smartphones spent more time on the internet than peers with conventional mobile phones. Also, they wrote more text messaged daily, which was on average 85 messages compared to seven messages.

Another significant difference found was for the time when the teenagers were in their beds at night. As little as 17 percent smartphone users switched their devices off or put them on silent during the night. Whereas the percentage increased to 47 percent in case of conventional mobile phone users.

Additionally, teens with smartphones watched videos, stayed online and messaged friends more often during the night than their peers with conventional mobile phones.
The Recommendation
Taking into consideration the findings of the study, the experts recommended that teenagers who suffer from sleep disorders or severe daytime tiredness to switch their digital media devices off at least one hour before daytime.

The study was published in the journal Youth and Adolescence.
Image courtesy: Getty Images
Read more on Parenting Tips.