When it comes to dark circles, most of us reel under this skin woe. Despite adopting all beauty and skincare tips available all over the Internet, it is common for people to get dark circles. Dark circles around the eyes can be extremely disturbing for the ladies, especially those who are heavily into makeup. Despite taking all measures, dark circles can appear after an irregular sleep, due to sleeping late and even stress. However, one of the best cures for a dark circle can be found in your very own kitchen, which is clove oil. As useful as it is for curing tooth pain, clove oil also works magic on dark circles and acne. With the use of clove oil, one can get rid of dark circles within a few weeks.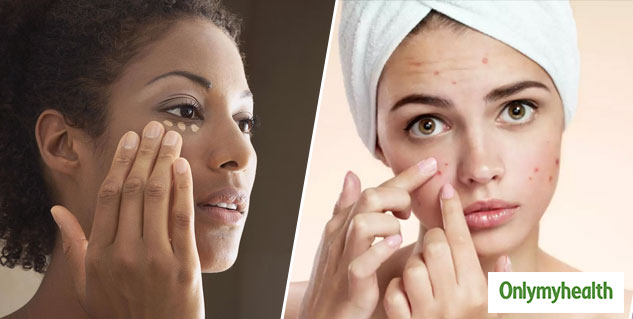 There can be many reasons for blackness under the eyes. Below are some common, but noticeable reasons, which can cause dark circles.
Lack of sleep or oversleeping
Due to improper diet
Lack of rest
Weakness due to lacking nutrients in the body
Excessive use of makeup
Skin infections such as eczema or itching
Nasal allergies
Excessive sun exposure
Dark circles under eyes can also be genetic, that is, if someone in the family has dark circles, it can happen to any other member in the family. In some people, dark circles also heal on their own after a specific age.
Also Read: 10 Natural Ways to Get Rid of Dark Circles
Clove Oil Benefits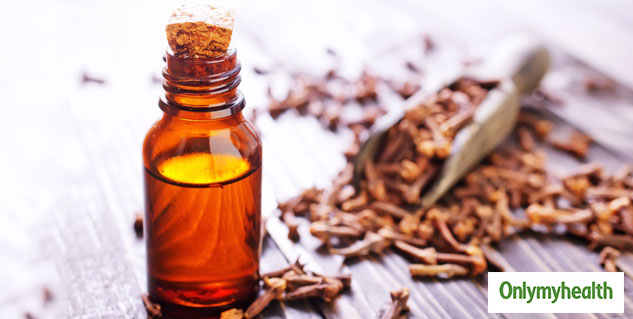 The nutrients and vitamins found in clove oil are incredibly beneficial for the skin. Clove oil contains compounds of vitamin A, sodium, calcium, zinc and phosphorus. Clove oil is extensively advised as an effective home remedy for several skin woes. Clove oil has antibacterial, antifungal and antiseptic properties, which make the skin look radiant and younger. For dark circles, clove oil works nothing less than magic.
Also Read: Apply These Two Fruit Face Packs To Tackle Dry Skin
How To Apply Clove Oil Under The Eyes
There are specific ways as to how clove oil should be applied under the eyes for maximum benefit. Mix clove oil with frankincense. Also, be careful of the quantity of clove oil and frankincense. While mixing, it will become a paste-like consistency. Apply this paste around the eyes with the help of cotton. Keep in mind that this paste should not get into your eyes. Even though it will not harm your eye in any way, but the cooling properties of clove oil may lead to watery eyes. You can apply this clove and frankincense paste two days in a week.
At last, clove oil is also an excellent remedy to treat oily skin. This oil has properties which clear off the extra oil from the skin. Clove oil mixed with witch hazel should be applied on face after rinsing. Pat dry the face and apply this mixture. Wash it after 20 minutes of application and see the difference in just a few washes.
Read more articles on Skincare