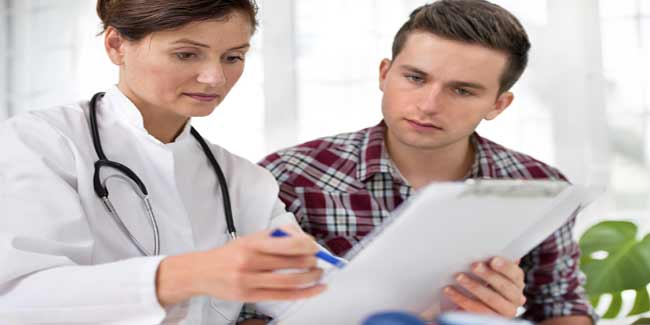 The metrosexual man is just as concerned about his physical appearance as the super conscious women of today. More and more men are resorting to fast and easy solutions such as plastic surgery or cosmetic implants for changing their look for the better.
Cosmetic surgery for men has therefore found umpteen takers as more and more males' exhibit keenness for achieving the perfect features and flaunting the lean and mean stature they have been craving for. However, cosmetic surgical procedures in men are not essentially about aesthetics alone. They can also be associated with penile treatments which ensure sexual enhancement and addresses problems such erectile dysfunction, curvature correction, and size enlargement. Therefore, cosmetic treatments in men can actually be used to take care of multifarious problems pertaining to the appearance and internal functions of the male body.

However, when it comes to assessing the popularity of plastic surgery procedures in men, the ones which are associated with improvement of aesthetics are definitely more popular than the ones treating organ dysfunctions. Some of the most popular cosmetic surgery procedures men normally resort to, would therefore be the ones which ensure an improved look based on individual preferences.
Popular Male Cosmetic Surgical Treatments
Naturally, when it comes to cosmetic treatments the surgical way, preferences of men would be totally different from that of women. Some of the most popular types of cosmetic surgery for men include:
Men can be particularly finicky about the way their noses appear. Most men are in the quest of particularly chiselled features and the nose appears to be the problem area for most. Nose jobs or Rhinoplasty as it is most commonly known is extremely popular. This is one of the easiest available options for making the desired changes in the structure of the nose, resulting in improved facial features. Nose jobs are also preferred by men because they can be completed fast and are comparatively risk free. However, Rhinoplasty needs to be carried out with due precision. Nose jobs gone wrong can thoroughly spoil the original look.
Eyelid surgery is also extremely common among men. It is a cosmetic surgical process which involves the removal of fat, muscle and loose skin from the upper and lower eyelids, providing a younger look. This procedure is extremely popular with middle aged men.
Liposuction is also a popular surgical procedure which is being increasingly adopted by men. Liposuction is a process which removes fat from isolated parts of the body, making the area look leaner and thinner. However, liposuction is not an ideal solution for holistic weight loss. It is also a very popular procedure with women.
Hair transplantation is another cosmetic surgery procedure which is popular with men. Hair loss and balding is more common in men than in women and they need to resort to such treatments for maintaining their hairline.
Another popular cosmetic surgical treatment is the Gynecomastia surgery which is actually the removal of fat and glandular tissue surrounding the breasts and is done to reduce the size of the breasts in men.
These are some of the most common cosmetic surgery options for men. There could be many more as well which are slowly gaining prominence.
Read more articles on Beauty Treatments & Body Surgeries