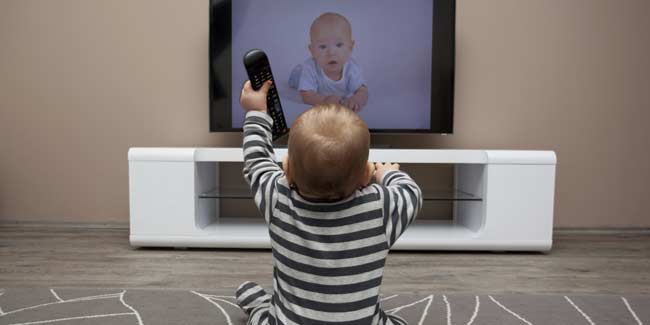 According to a new study, children who watch three hours of TV a day could be left educationally stunted.


Toddlers who watch three hours of TV a day may have poorer vocabulary, maths skills and attention span, found the Quebec Longitudinal Study of Child Development. The study suggests that after two hours of viewing, every extra hour of TV has the potential to harm a child's development. Moreover, too much TV also leave children physically weaker.

The study looked at 1,997 boys and girls aged 29 months whose parents reported their television viewing behaviour. It was observed that those who watched up to two hours and 52 minutes of TV, they were unlikely to suffer any negative effects.

American Academy of Paediatrics discourages watching television during childhood and recommends not more than two hours per day beyond age two. The study was published in the journal Paediatric Research.
(Source: Daily Mail)
Read more Health News.