The thyroid is a common disorder, which is extremely common in women more than in men. Right from Oprah Winfrey to Gigi Hadid in Hollywood to Indian celebrities spreading knowledge and awareness about thyroid, more and more people are now coming forward sharing their journey of battling thyroid. Another celeb on the block is Bigg Boss 5 winner Juhi Parmar has recently come up with a video on her official Youtube channel, in which she talks extensively about how she got her thyroid levels under control intending to get back in shape. In the video, she shares how women are familiar with this terminology and how 2 out of 8 women suffer from thyroid. She also emphasised on how the ratio of thyroid in men and women differs to a great extent. She shares, "The ratio of thyroid in women to men is 8:1, which means if eight women have thyroid, there may exist only one case in men."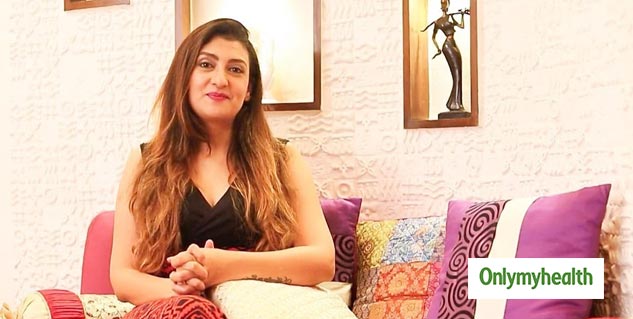 I Have Hypothyroid From The Past 10 Years - Juhi Parmar
She tells how she was unaware of the fact as to hat thyroid is and how does it happen. "When I was diagnosed with thyroid, I had no idea what this was. Even before I could understand the condition, the symptoms of thyroid were so prominent on me. The worst was rapid weight gain. I gained 15-17 kgs in just 1-2 months, which was shocking for me. Also, this weight gain was not the usual weight gain. I had bloating, swelling, etc.
I Could Not Recognise My Face
The weight gain was drastic that Juhi could even recognise her face while standing in front of the mirror. She said, "My face had so much swelling that I had a foul mood most of the times. I felt irritated, had drastic mood swings and I felt low most of the times in a day. More than anything, I could feel the change in my voice. My voice became more coarse than it was usually. Whenever I spoke to my mother over the phone, she kept telling me to get my thyroid checked as there was a noticeable change in my voice. I went in for a blood test and got to know that I was suffering from hypothyroidism."
Also Read: 7 Tips to Maintain a Healthy Thyroid
Roadway To Recovery
Initially, when she got to know about her condition, she was all hassled and did not know what to do! However, she gathered herself and started working towards getting her life back on track. She immediately consulted a doctor and went ahead with the prescribed medications as per her thyroid level. She says that she has her thyroid tablet the first thing in the morning after waking up. Even though having a tablet is not a good feeling, but one should never skip this medicine to keep the thyroid levels under control.
She also stresses on the need of getting regular blood tests done every 3-34 months to keep a check on the thyroid levels as the medicine varies as per the thyroid levels of the body. The MG of the medication is decided only as per the current thyroid levels. She said it is not necessary to eat the same MG forever.
Juhi On Pregnancy Thyroid: Juhi said, "There may be many ladies who can have thyroid during pregnancy. So for this, it is essential to get blood tests done for a constant check. Also, those who already have thyroid can have a variation in their existing thyroid levels, which makes it all the more important to keep a check. Regular checks are necessary to keep a check on the symptoms.
Also Read: Know the Symptoms of Hypothyroidism
Exercise Is A Must
She then started to exercise when she became regular with her medication. " The major challenge I faced was that the weight loss was not in sync with the energy and intensity of the workout. The weight loss is much slower than usual as the metabolism becomes extremely slow in hypothyroidism. But, I did not lose hope and kept exercising as when you are physically active, the thyroid levels are pretty much in control," she added.
TIP: No matter whatever the result is, one should keep exercising without thinking much about the results. The weight loss may be slow but exercising is effective in the long run for thyroid patients.
Juhi's Take On Thyroid Diet
There exist several food items, which are generally considered healthy but may not work the same way for those suffering from thyroid. Juhi said, "One should stay clear from fried food. Also, one should cut down on the intake of butter. Furthermore, items like broccoli, cauliflower, cabbage, soy products can work against the health of a thyroid patient. Hence, I drastically reduced the intake of these food items until the time I was in the process of losing weight. Also, I went for gluten-free food variants to bring down my thyroid levels.
Other tips to manage thyroid, shares Juhi Parmar:
Stay clear of stress as it affects the immune system. As thyroid disturbs the immunity to a great extent, one should possibly stay away from stress
Meditation helped Juhi get rid of stress in a great manner. She feels extremely calm and peaceful after meditating.
Thyroid is not the end of the world. One should have the courage to accept and fight back to get life back on track.
Read more articles on Women's Health