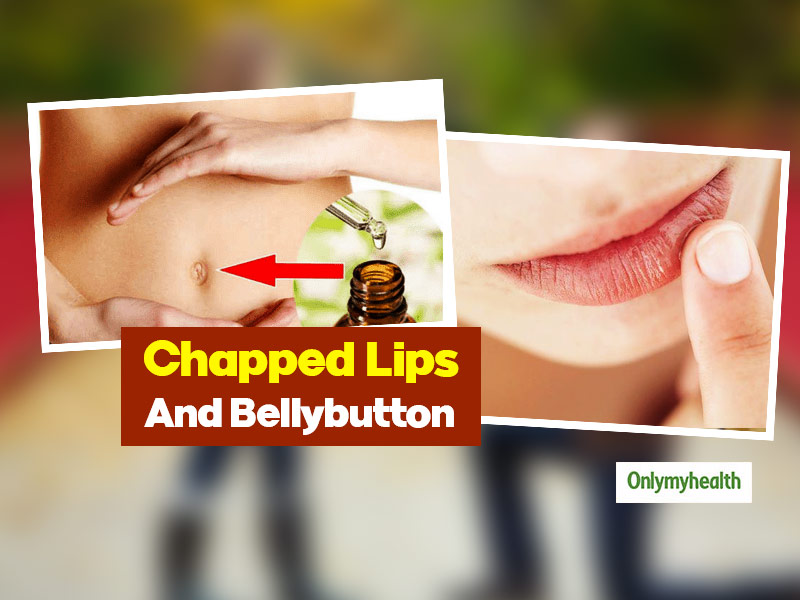 Are you unable to get rid of chapped lips despite using tons of lip-balms and glosses? Don't worry… we have got a solution for you: belly button oils. Chapped lips are a common problem among people due to excessive sun exposure, air pollutants, changing weather conditions, etc. But a simple solution, recommended by yoga instructors, can be extremely useful – oils to your belly. You might have ignored your belly button since birth, but you shouldn't because this magical spot is a secret remedy that helps cure a lot of health and skin problems. It also helps with chapped lips, how? Take a look.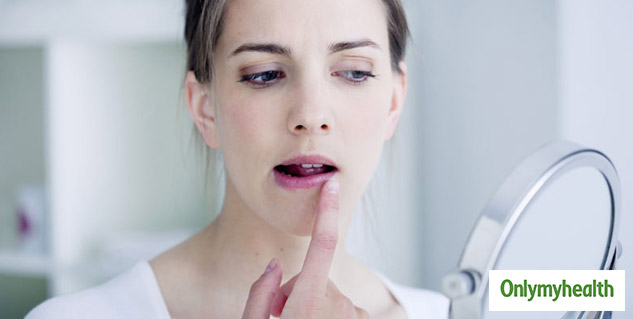 Also Read: Body Oil or Body Lotion: What Is Better To Protect Your Skin From Harsh Holi Colours
What to Do?
Every night for a week, apply a dollop of mustard or coconut oil to your belly button. You will definitely feel the change after a week. Choose the oil according to your taste without second-guessing your decision. Ensure the oil is natural and does not smear to the skin around the belly. If it works, voila you've got yourself a new home remedy to get rid of chapped lips.
Why Does this Work?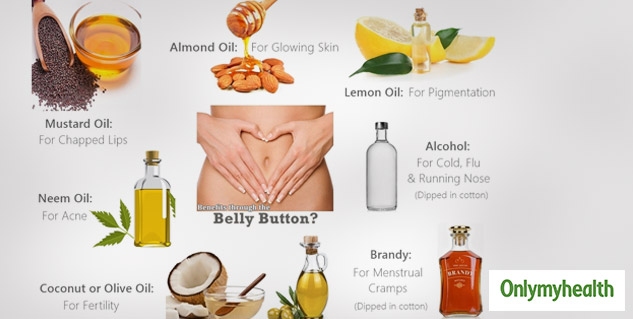 Unfortunately, this simple yet very effective method hasn't gone mainstream but nonetheless, it does work. You have to thank Ayurveda for this holistic remedy that finds it ties in acupuncture. According to Ayurveda, the belly button is the source of energy connected to other parts of the body. It is connected to the mouth, skin and menstrual cramps. Isn't that great?
Tips and Remedies to Get Rid of Chapped Lips
Well, this one's a sure solution to chapped lips, but just in case this doesn't work, here is a list of home remedies and tips that might help get rid of those dry lips.
Aloe Vera: Use the gel from a fresh aloe vera leaf and apply it on your lips to make them soft and shiny. It contains anti-inflammatory and exfoliating properties, making it a great choice for treating chapped lips.
Honey: This one is known for its antimicrobial, anti-inflammatory and wound-healing properties that help with numerous skin conditions. It moisturizes the lips and protects cracked lips from infection.
Petroleum Jelly: It is a great remedy to moisturize and soothe cracked, dry lips. It is easily available and easy on the budget as well. So why not?
Also Read: Chapped Lips Could Be An After-Effect Of Lip Balm Application
Tips to Cure Chapped Lips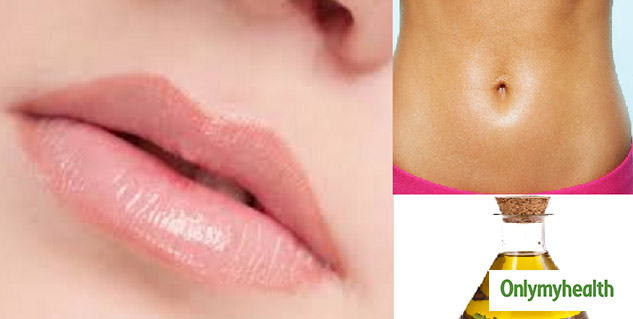 1# Drink a lot of fluids: Dehydration can be bad not just for your lips but for your overall health. Keep drinking water throughout the day to stay hydrated and get rid of dry lips.
2# Use lip balm: Look for a lip balm containing natural moisturizing ingredients such as beeswax, shea butter, coconut butter, etc. It will give your chapped lips a relief from dryness and will help cure the problem.
3# Consider a humidifier: If you live in a building or an area with excessively dry air, a humidifier can help. It will moisten the air and cure damaged lips.
4# Don't lick your lips: Licking your lips often can make them drier. The saliva on the lips will evaporate very quickly and will cause them to dry out more quickly.
Read more articles on Skin Care