Tadasana
While inhaling, raise both arms slowly upwards and place the arms behind your head. Both the arms parallel to each other, palms facing upwards
Retain breath. Stretch your hands and feet in opposite directions as far as possible. Keep your legs and arms straight
While exhaling, slowly bring your hands to the starting position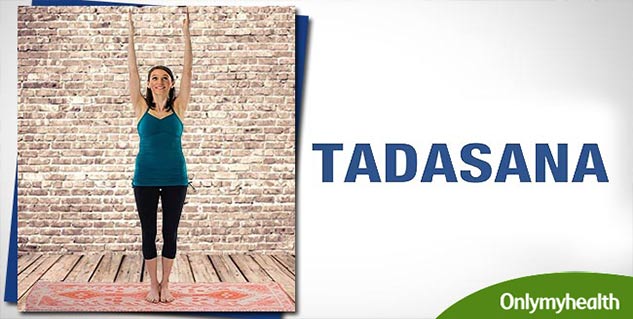 Trikonasana
Go to mountain pose
Move your right foot to the right at a distance of 3 to 5 feet
Turn the left foot to the left making an angle of 45 degrees. Align your right heel with the middle of the left foot
Inhale and raise your arms up till the shoulder height and palms facing down. Keep your arms and shoulders relaxed
Shift the hips to the left and extend your upper body to the right
Exhale while keeping the palm of your right hand on the floor outside the right foot. If you cannot reach the floor, you can place your palm on your lower leg
Stretch your left arm up to the ceiling such that your palm faces forward. Your shoulder should be straight
Turn your face to look up at your left hand, spine straight and neck relaxed
Virbhadrasana
To begin with, stand with your feet together and hands by your side
Now extend right leg forward and left leg extended backwards
Bend at the right knee and twist the torso to face your bent right leg
Straighten your arms and raise your body up, away from your bent knee
Thereafter, stretch your arms upwards while tilting your torso backwards so that the back forms an arch
Stay in the pose for at least 5 seconds before getting back to the start position
Repeat with the second leg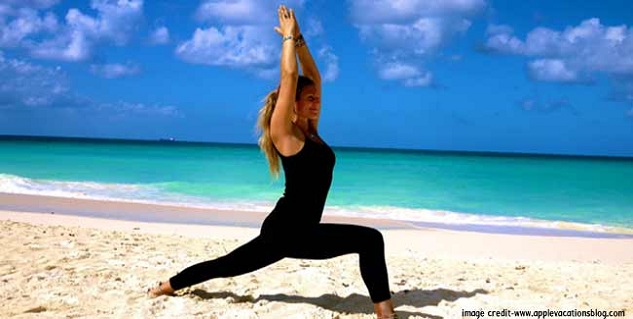 Consider Therapy or Counselling
It is of utmost importance that you don't try to neglect or brush aside feelings of loneliness and distress, especially if they do not go away. If you've tried everything to get out of such a state for over a fortnight in vain, it would be wise to consult a therapist or a counsellor. You need to find someone you can feel safe with, and whom you trust.
Tackling prenatal depression thus is an important step to actually enjoying your pregnancy. And enjoy you will – constant attention from friends and family, and just the feeling of power of creating a new life – your baby! Once you learn to deal with your pregnancy blues, you'll realize the joy of motherhood is really not overrated after all.
Read articles on Yoga.
For more related articles, Download OnlymyHealth App.