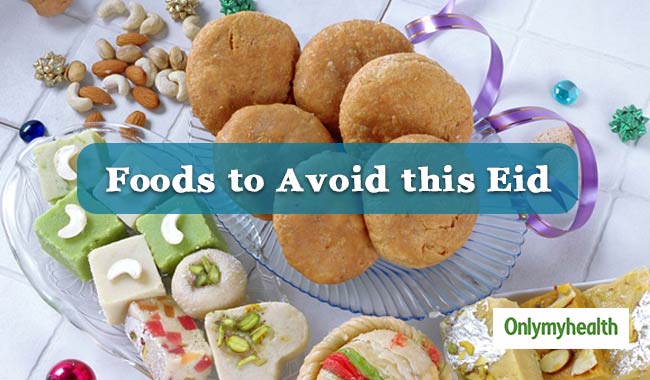 Eid al-Fitr will begin in the evening of 4 June which will put an end to Ramdan a month long period of fasting . Eid is a very auspicious day which is celebrated with all across the world with full enthusiasm. The festival involves big feasts. After a month long fast of you stuff your stomach with loads of food it will definitely not be healthy for you or your stomach. The festival offers you so many scrumptious delicacies in one place which are hard to avoid. But it is important to avoid certain foods and keep in mind certain things if you do not want to spoil the fun by getting sick. Here are some useful tips to help to stay healthy this Eid: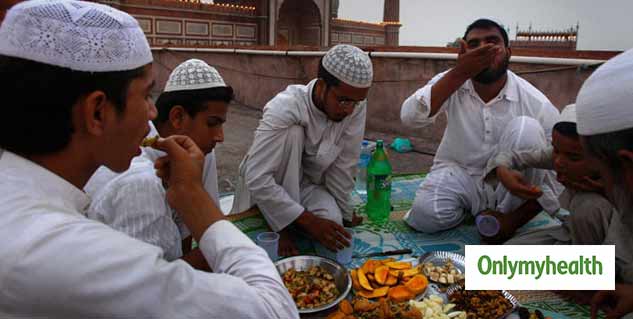 Minimum Salt Intake
Keep a check on your salt intake. Too much salt can be dangerous to health, especially to the heart as it raises blood pressure. Avoid eating foods such as salty fish and keep salt intake to a minimum.
Also Read: How much salt should you consume everyday?
Maintain Sugar Levels
We know, sugary treats that we love to eat should not be eaten in great amounts. Generally, on Eid, Muslims begin their day greeting each other by sharing sweets. As much as we love those treats, they should be consumed in a controlled manner. The best way to avoid overeating sweets is by sharing them with other people.
Avoid Greasy Food
After a month of eating at a particular time, the body becomes used to that regime. Consuming too much greasy food could damage the lining of the stomach and it can cause indigestion as well. If you want to eat something greasy that looks delicious, take only small portions that give you the satisfaction. Do not overindulge in eating a lot, which brings us to our next point.
Eat a Balanced Meal
A blend of proteins, carbohydrates and vegetables is necessary for a balanced diet. Your diet should contain fruits, vegetables, bread, cereals, meat, fish, milk and dairy products. Foods such as barley, wheat, oats, millet, beans, lentils etc are good sources of carbohydrates.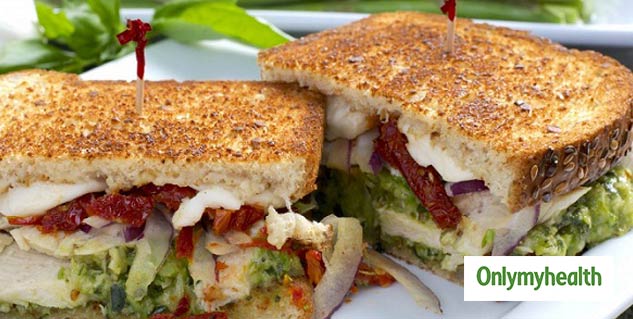 Also Read: What is the Importance of a Balanced Diet and How It Can Enhance our Health
Over-eating is a Big "No"
Consuming food in large quantities could lead to a number of health problems. When you fail to keep a check on your consumption, you end up eating too much which could lead to indigestion and acidity. The lesser the food intake, the lesser would be the chances of suffering from indigestion.
Plenty of Water
Stay hydrated on this day. After the strict regime of 30 days, the glycogen levels get all messed up. Drinking plenty of water will bring these levels bring back to normal. It will also make you feel fresh and energetic throughout the day and you will be able to enjoy with your family to the fullest.
Enjoy this festival to its fullest with your loved ones and hope you have the best time. Treat yourself with the delicacies but keep in mind the aforementioned tips to stay healthy this Eid.
Read more articles on Diet & Nutrition.
For more related articles, Download OnlymyHealth App.