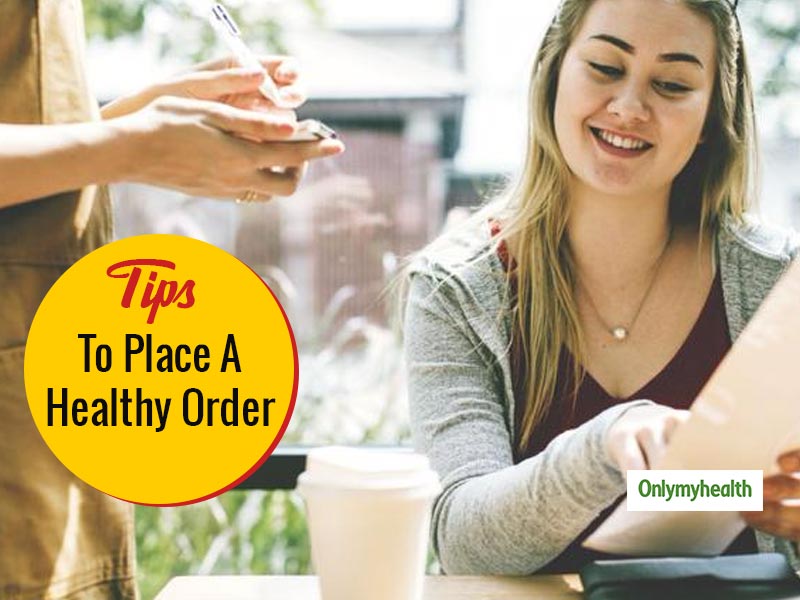 Choosing a healthy lifestyle is not easy and maintaining that is the most difficult thing. You must be working out hard, adding superfoods, eating soups & salads, etc. to achieve your body goals but one mistake can wreck it all. Such as when dining out with friends, the delightful menu may throw a wrench in your healthy eating plans. If you are really serious about eating clean, we have some amazing tips on how to order healthy at any restaurant in this article. Read the full article and you can thank us later.
1. First and foremost, review the menu.
This is the first step. You must scrutinize the entire menu to look for healthy(and tasty) options. Before your eyes get glued on your favorite unhealthy dishes, go through the entire menu and then decide your order.
2. Begin with a low-calorie appetizer
Be careful with appetizers as these can make or break your resolution of eating healthy. High-calorie appetizers would increase your craving and you'd end up eating more than what's required. Eat roasted or air-fried appetizers to kick start the meal in the right way.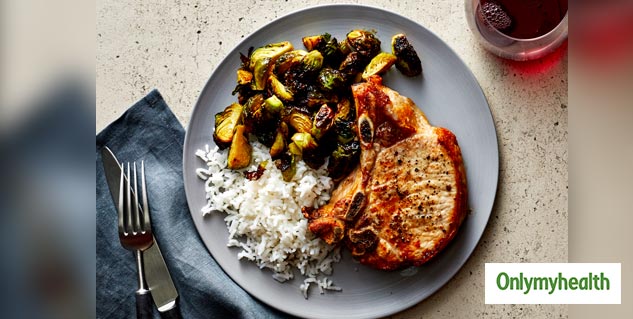 3. Replace side dish with veggies
In case you don't know, side dishes are hidden sources of fat with a high-calorie count. Order vegetables as a side dish, if you wish to have one. Also, don't forget to ask the serving person if these are prepared in oil and instruct them to not add oil. It is alright to put ahead of your meal requests and most restaurants happily cater to them.
Also Read: Know Why Prebiotics Are Important and How You Can Add Them To Your Diet
4. Order a salad before anything else
Your first order should be a big bowl of salad. Finish it first as it would decrease your hunger and also it is low in salt, fat and calories. You may add apple cider vinegar and sprinkle some pepper to it to enhance the taste. You'd feel half full upon finishing the salad bowl.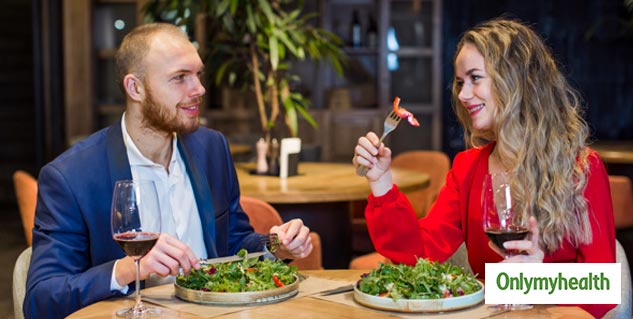 5. Prefer red sauces over cream ones
As compared to the tempting cream sauces, red sauces are healthier. For example, order red sauce pasta instead of white sauce and ask the chef to use whole wheat or whole grain pasta. Regular pasta is made of refined flour which increases blood sugar level and inhibits fat burning mechanism.
6. Check out healthy main course dishes
To save yourself from the guilt of cheating your meal, find healthy and light dishes on the menu. Restaurants are also evolving their menus considering the health-centric changes which allow people like you to have an exclusive, healthy menu.
Also Read: Know How Oat Bran Is Healthier Than Oatmeal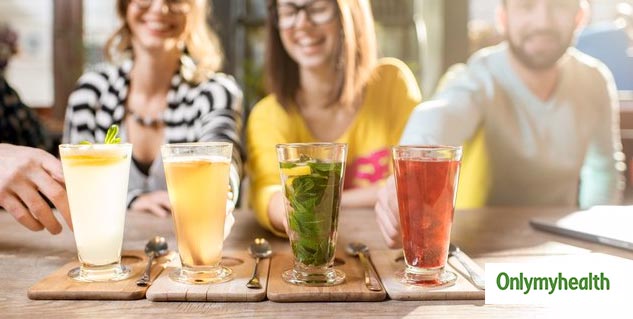 7. Order only unsweetened beverages
Control your drinking emotions by ordering low-calorie, non-alcoholic and unsweetened drinks only. While it is better to have fresh juices, you may take down a glass of red wine or beer but just one.
8. Pick healthy proteins
If you are in doubt about what to order, go for healthy proteins. Fish, chicken and turkey are healthy non-veg proteins that you can order. However, consider only boiled or grilled meat.
Read More in Healthy Diet