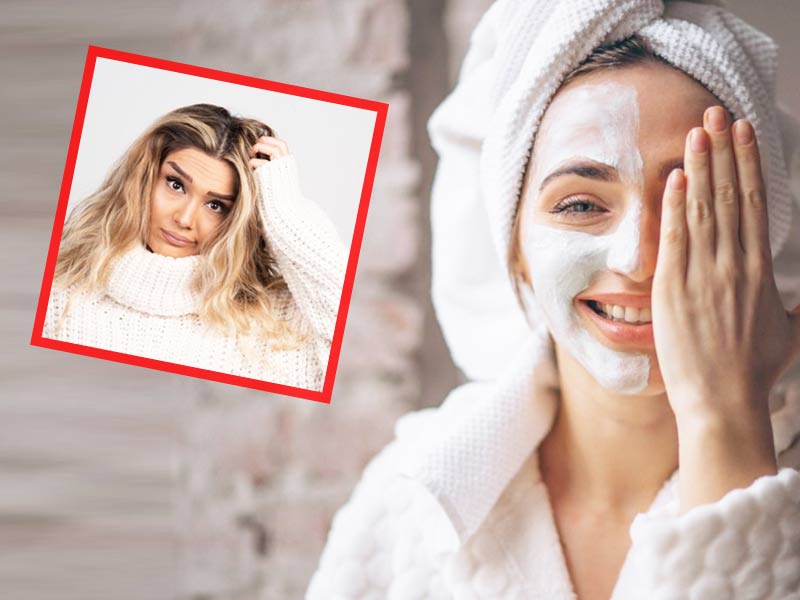 Winter season is much awaited and a favourite for many due to all the good reasons. However, it is also the season of skin and hair problems including frizzy hair, dry skin, chapped lips and dandruff. Changes in weather can lead to changes in your skin and hair. In the winter months, there is less moisture in the air which can lead to drier skin, hair, nails as well as lips. It is good to add more moisture into your beauty care routine. Onlymyhealth editorial team spoke to Ms. Soumali Adhikary, beauty and lifestyle content creator, about useful tips to keep skin and hair healthy in winter season.
Tips for healthy skin and hair in winters
Here are some tips that can help you manage all these skin and hair care challenges while also enjoying the season:
1. Warm or cold water to wash hair and face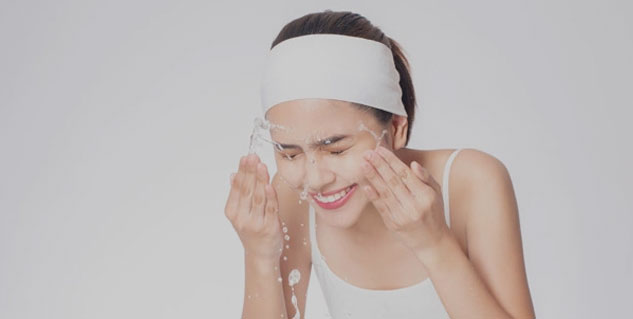 While a hot water bath is everyone's favourite in winters, washing the hair with the same is the major reason for fizziness, dryness and dandruff problems. So, always wash your hair with lukewarm or if possible, only cold water. Just like your hair, do not use hot water to wash your face as it will make it drier. Using a lukewarm water is the best option.
2. Conditioning
Winters automatically makes your hair extra dry. This accompanied by styling hair products and sprays makes them super dry. You should not forget to condition your hair properly. And, an oil based moisturizer for extra nourishment is a must for this season.
3. Oiling
An oil massage before a wash is an extremely important step which should be included in your winter/wedding season routine. You can use coconut, almond or olive oil to apply on your scalp and hair strands in order to make them healthy.
Also read: 6 Common Winter Skin Conditions That You Should Be Aware Of
4. Hair masks
Winters come with a lot of dandruff and scalp irritation. You can try lemon based hair mask to avoid dandruff. There are many other beneficial natural ingredients such as eggs and yogurt, that you can mix to make a DIY hair mask at home.
5. Coconut oil
Not only is coconut oil a great moisturizer, it is an antioxidant that helps protect the skin from environmental stressors. Hence, while oiling your scalp, you can apply coconut oil on the skin too. It will stay hydrated and moisturised for a longer period of time.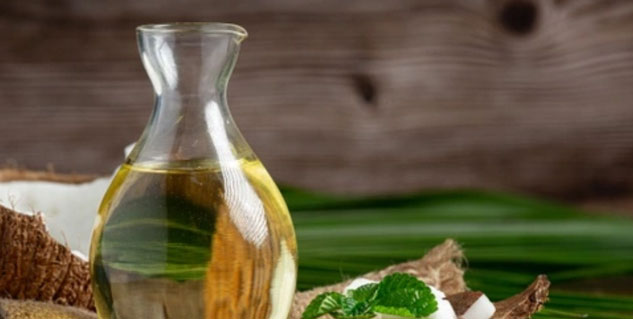 6. Vitamin C serum
A good Vitamin C serum should always be part of your skincare routine, no matter what time of the year. You can buy a vitamin C serum from the market or apply natural ingredients on your skin, such as orange and lemon that are rich in Vitamin C.
7. Aloe vera gel or glycerin
An aloe vera gel or glycerin can be a blessing for this season. They cannot only help in moistening your skin but also makes it softer, spotless and gives you the glow. You can buy alow vera gel from the market or extract it naturally from the aloe leaves grown at home.
8. Exfoliating
Exfoliation is an essential step in any skin care routine. It is even more important during the winter season. You can easily remove the dead cells from your skin by proper exfoliation. It is an easy process and will provide the desired results quickly.
Also read: 5 Winter Hair Problems And Their Solutions by Beauty Guru Shahnaz Husain
9. Lip balm
Winters make your lips chapped and dry. Always keep a lip balm or petroleum jelly in your bag for a softer lip. You can also make your own lip balm at home using easily available natural ingredients. Applying ghee on your lips can also help in getting rid of extra dryness in winters.
10. Hand and feet
Dead skin on hands and feet is very common in winters. While also taking care of your skin and hair, don't forget your hands and feet. Always carry a good hand cream with you and regularly apply foot cream before going to bed for keeping the moisture intact.
While it is important to take extra care of your skin in winters, what you put on your plate is even more important. Afterall, beauty always comes from within! Therefore, besides enhancing your beauty care routine, it is also important to take care of your diet and daily physical activity.
Image credits: Freepik