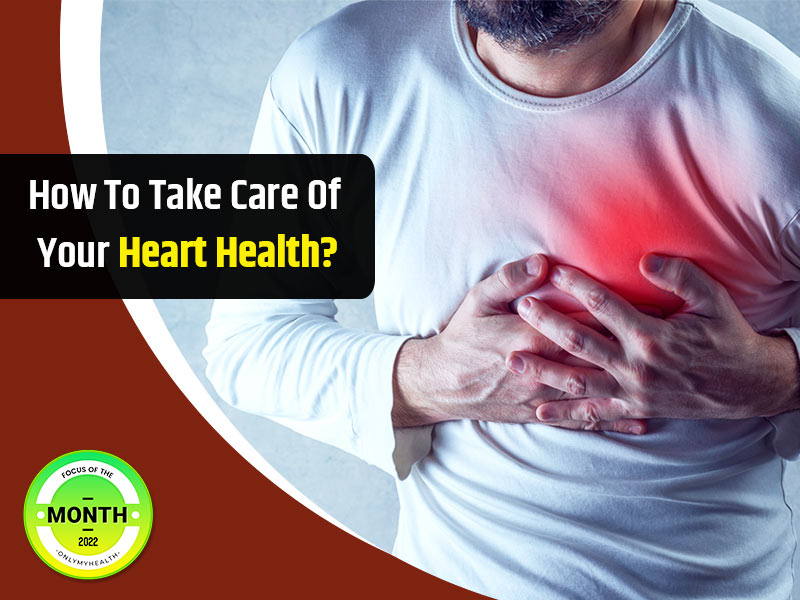 Your heart is set to be the epicenter of your health. Heart diseases account for the majority number of fatalities and deaths in India. People of our country are already 3-4 times more vulnerable to heart diseases than those in the western countries. There are different kinds of heart disease that can occur in your body. As OnlyMyHealth is celebrating World Health Day 2022 And trying to raise awareness about issues on topics that could affect your health, it becomes absolutely necessary to speak about heart health. We conducted a live session to answer all your queries related to heart health.
Why is Heart health Important?
This is the most important question that needs to be answered before moving forward to other queries related to heart. In the exclusive interview we spoke to Dr. Sanjay Mittal, Senior Director- Clinical & Preventive Cardiology, Heart Institute, Medanta Hospital, Gurugram. He told us it is important to talk about heart health right now because the cases of heart diseases are increasing by 20 to 25% over the last few years. Specially people of the rural areas are falling for heart disease at a rapid rate. This is majorly because of the nutrition diet and routine people follow. People also have many misconceptions about terms related to heart health, such as heart attack, heart failure and cardiac arrest.
Risk of Heart Diseases in Youngsters
According to Dr. Mittal, Indian youngsters are falling for heart diseases at a very low age. Already, heart diseases are quite, very often at young age in people in India. Some youngsters develop heart diseases and heart attacks at the age of less than 30. This is very astonishing and frightening because it affects the whole generation.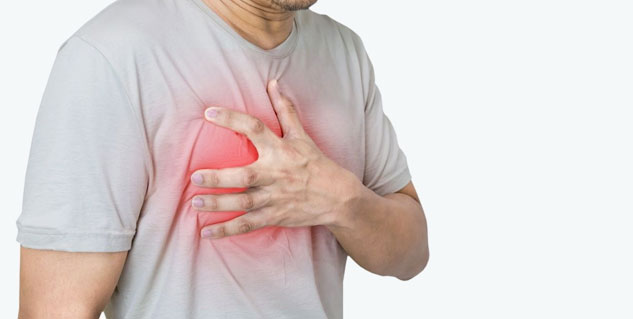 A major reason behind increased risk of heart disease in youngsters is because of the diet and daily routine which they follow. Because of increase desk jobs and odd working hours, it becomes difficult for them to exercise and have nutritional diet at the same time. Indian diet is also filled with. Unhealthy food items that could cause health threat at a very young age.
Genetics play a very major role in this too. Majority of people in India develop heart disease at young age because they have a family history of it. Apart from there is some kind of genetic condition because of which fat accumulates in our nerves and body earlier than other origin people. This can only be reduced by taking care of your body from an early age.
Also Read- World Health Day 2022: Environmental Factors And Its Impact on Bone Health
Causes of Heart Attack
Increased rate of fat accumulation in the body
Lack of exercise
Work pressure and sedentary lifestyle
Pseudo vegetarianism- This means having vegetarian diet but with ingredients that harm your body
Increased consumption of carbohydrates in diet
High amount of sweet intake
Smoking and consumption of tobacco products.
Diet and Cardiovascular Health
Diet provides the fuel to your body. As with fuel, you also need to take only that number of calories that are required to function. If it does not happen so, then it can get accumulated in your body as fats. This accumulation for fat increases the risk of heart attack. Talking to us, Dr. Mittal also told us about the poor eating habits that increase the risk of heart attack and failure in people.
Even though majority of Indian population is Vegetarian, food that we consume is not that healthy. In Indian households, there are a large variety of foods that are fried. These foods are high in calories and carbohydrates that do not get consumed by your digestive system and finally accumulated in the nerves. Samosas, pakodas, Finger chips, Bread pakoda, poori, etc, are actually even worse than consuming junk foods. Many of the dishes also contain trans-fat that is highly risky for getting a heart attack.
Tips to keep your Heart Healthy
1. Do Moderate Exercises
Doctor recommends to do moderate exercise on a regular basis to reduce the risk of heart diseases. Doing strangers exercise can actually put you at a risk of heart attack. Therefore, it is important that you consume number of calories that you have eaten. Walking, cycling, swimming and such activities can be beneficial to reduce the risk of heart problems.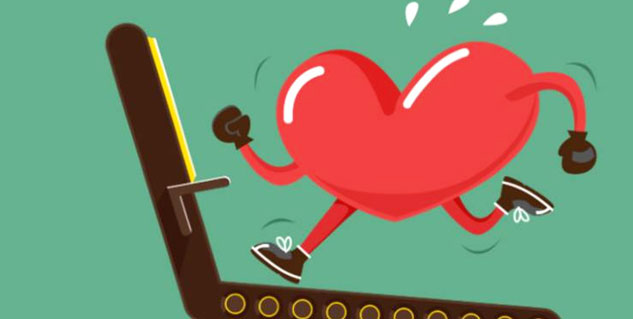 2. Give Up Tobacco
Tobacco consumption is a very serious problem in India. Quitting tobacco of any form can reduce the risk of heart failure at a large scale. In rural areas, tobacco consumption, specially eating tobacco, is the major cause of deaths. Many people get cardiac arrest just because they eat a lot of tobacco in their daily routine.
3. Get a health checkup done regularly
Move for health checkups on a regular basis to prevent diseases from affecting you. Also, if you find any symptoms of heart disease or heart failure, then it is best to consult a doctor as earliest as possible. If you are having pain while walking or doing any activity, and it goes away when you rest then it is a symptom of cardiovascular disease.
Also Read- Oral Health For World Health Day: What Is A Gummy Smile And How Can You Treat It?
4. Eat healthy, avoid sugar
A healthy heart also needs a healthy diet, which is filled with fruits, whole grains, vegetables and lentils. Eating a healthy diet can improve your blood pressure and cholesterol levels that can help to decrease the risk of heart diseases. Do not try to take out cholesterol from the diet but lower the calories. Try to avoid added sweeteners or any kind of sweets in your daily routine.
5. Maintain a healthy weight
Many people feel that being a little overweight does not cost you your health. The truth is, obesity a leading cause of major heart diseases and problems associated with cardiovascular health. Go for regular exercise is healthy diet and do not consume more sugar or empty calories. Try to reduce your weight and maintain a healthy body weight that prevents you from cardiovascular diseases.
Picture Credits- shutterstock.com