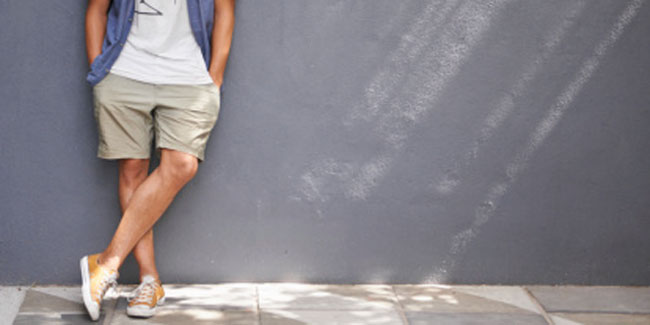 5 pairs of denims, 10 T-shirts, 5 formal shirts, but only 2 pairs of shoes! Most men proudly wear this ineffable fashion disparagement on their sleeves as if alternating two pairs of shoes over a 7-day week is unnoticeable. An important fact that falls deaf to the ears of middle class men is that shoes are an important accessory just like belts and having more than a few is not luxury but a necessity. And, if you already own a couple of them, but are flummoxed about pairing them with your wardrobe, take a look at this ultimate shoe guide.
For the suit and tie days
If you are heading to a ball room party or to a presentation at a meeting of the high-profilers, bet your life on Oxfords. They will make you look impeccably suited for whatever the occasion is and pretty much save your day. If you are not yet a proud owner of Oxfords, you must definitely be. Today!
For family times
If you live with your parents, you definitely have luncheons planned every weekend. For such occasions, the perfect feet compliments will be Brogues. These are non-fussy pairs that will match almost anything that you have in your wardrobe.
For the everyday nothings
Outfits that are worn casually require the most attention sometimes. The routine of an average man comprises work and perhaps a dinner date with the boys to round the week off. Your best bet will, for these occasions, be brown longwings that are the go-to right now. They can easily be paired with jeans and trousers, but try not wearing them if the element of the evening is particularly high on formality.
When the boys call
Plans with the boys are mostly sporadic and for such random hangouts, you can style your casual wear with a pair of canvas sneakers. If canvas sneakers are a staple in your gang, you could cut the edge by wearing a pair of Desert Boots.
For drilling vacations
You might not put enough thought on what shoes to carry while you are on vacation, but think again, because you will need more than just one pair to take care of all your rotating needs. In such a situation, what you need is Espadrilles that are soft, flat and flexible to be folded easily and put in the corner of your suitcase. For a sturdier comfort, go for the good old loafers.

So, build your shoe-rack up with the right shoe for every occasion and you will never don a fashion faux pas.
Read more articles on Fashion and Style.