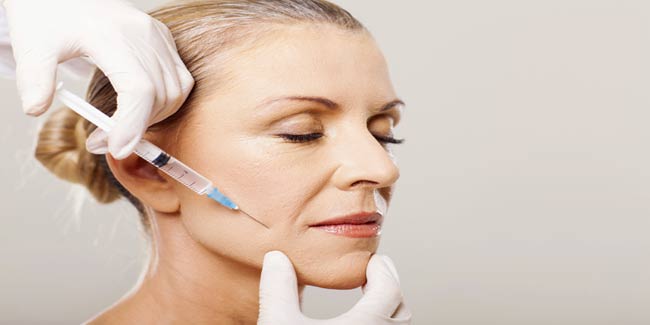 Glamour and wrinkles are two sides of the same coin. When wrinkles come, glamour definitely goes. But with botox treatments wrinkles – those pesky crow feet lines around eyes, horizontal lines on forehead and vertical lines between eye brows -- are becoming a thing of past. The best part is that it is non-surgical cosmetic procedure. Primarily botox prevents wrinkle formation by blocking the nerve impulses that causes the contraction of muscles.


Below are the ABC's of Botox you must know




Advantages of botox treatment:
15 minutes procedure.
Quick results, painless injections and no recovery period.
You can opt for retreatment.
Cheaper than face lifts.
Safer than drugs and may be used to cure cerebral palsy in kids.
No bruising, no swelling and no stitches.
Disadvantages of botox treatment
Temporary results.
Expensive addiction because you have to keep going back!.
Abstain from botox treatment
If you're pregnant or a lactating mother. Although there hasn't been much research on the effects of botox on breastfeeding mothers and their babies yet, it's advisable that you stay away from botox until more information is known. If you are pregnant or a new mother and would like to try botox, then consult a doctor first.
If you have other infections/diseases or are on medication. Director of Anticlock Age reversal Clinic and Medispa in Chandigarh --Dr. K.M.Kapoor says, "Doctors must look at the history of the patient for contra indications. Botox treatment is avoided if a person is on aspirin as it might cause bruising, has neuromuscular diseases or has localized infection in the area to be treated."
What happens with Botox

• Visibility of changes: In a week or so, the treated muscle weakens and gradually a person who has gotten botox can lift their eyebrows or whichever wrinkle line they've worked upon without any major problems.

• Duration of Botox effects: On an average botox injections are required after 4-5 months. Some, however, have experienced lasting effects for as long as 6-9 months. Botox prevents any communication between muscles and nerves but only temporarily. Since the muscles are temporarily incapacitated to move under the skin the frown lines no more make an appearance on a person's face. But once they do then retreatment can immediately work upon the tensed muscles.

• Post treatment precautions: Dr. Kapoor gives important advice to those who are going for multiple botox treatment. "They must avoid lying down for almost 2-3 hours; mainly because they want botox to be absorbed in the same position. Also, it's better not to get any massages done on the face for 24 hours." As to how effective the treatment is he says, "It's preventive, curative and therapeutic. With multiple sessions both the dose requirement and the interval between sittings decrease"

Food and Drug Administration deems any other use of botox as dangerous. "But botox can cure cerebral palsy in children" adds Dr. Kapoor, "but then a child's weight and the requirement of units of botox must be empirically calculated. For an adult whose weight is 60-70 kg 50-70 units of botox fits the bill but for a child who weighs 15 kgs – to cure muscle spasm - 100 units of botox in each arm is too much to handle. Hence, there can be side effects such as flu-like symptoms for children."

Now you've heard it from the horse's mouth. So, go for botox if need be and take age off your appearance.

Read more on Body Surgeries