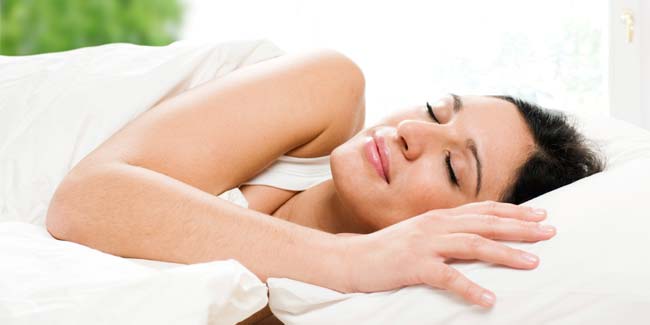 Wake up to a fresh and soft skin every morning by following these bed time beauty tips without fail. Taking care of your skin appropriately at bed time is very essential because at night the skin often repairs the damaged and lost tissues that suffer during the day due to pollution, sweat and sun exposure.
This tip would work best on dry skin tones. One usually avoids applying oil based creams and lotions during the day as the skin is not able to absorb the oil properly and leaves the excess of oil floating on the epidermis of the skin. These creams can be applied safely at night for best results. Wake up to softness!
Always use FDA recommended products rather than local and general creams available in stores. They may not suit your skin type and, if applied at night, might lead to skin discolouration, pimples and itch.
Remove your make-up before hitting the bed otherwise it can cause permanent tissue damage and dull skin tones in the long run. Many make-up companies use lead and other chemicals to prepare products such as eye shadows and blush. If left on overnight, this is harmful for the skin. Remove make-up with cleansing milk followed by cleaning your face with a cotton ball dipped in rose water.
Follow the cleansing, toning and moisturising routine, especially before retiring for the day. A clear and clean skin responds to moisturising creams better.
Do not use creams suggested by others. Listen to your own skin type and choose your creams judiciously. Usually, night repair creams are common for all skin types but you must consult a dermatologist to know if your skin is allergic to any particular ingredient or not.
Another tip is to massage your cheeks with few drops of olive oil in upward circulation motion. This increases the blood flow into the cells giving the skin an overnight glow.
Remember to sleep on clean bed sheets every night. Changing the pillow covers every week is the best thing to do to restrict dirt from seeping into the skin. Pillow covers often carry dandruff and dirt particles that might restrict the rejuvenation of skin during the night.
Have at least 10—12 glasses of water every day to keep the skin naturally hydrated. Avoid drinking water at least two hours before going to sleep. Frequent urination might disturb sleep and you might end up waking up with tired eyes the next morning.
Wash your face with a few drops of rose water every night before going to bed. Rose water is the best form of natural toner that is easily available.
Applying raw milk every night can also leave your skin look younger in a few weeks if followed diligently.
So follow these tips and feel the glow on your skin!
Read more articles in Skin Care.