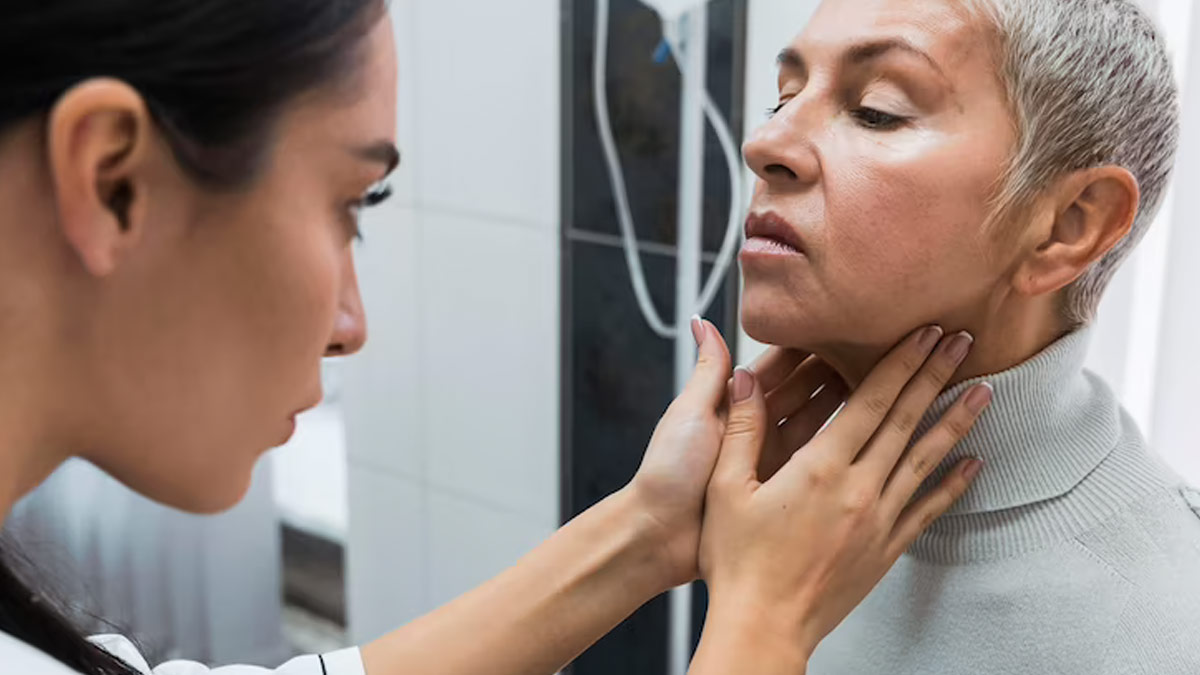 Head and Neck Cancer (HNC) is the seventh-most common cancer worldwide, according to an article published in the National Library of Medicine.
When we say cancer of the head and neck, we mean cancer of the lips, tongue, mouth, regions of the pharynx (oropharynx, nasopharynx, hypopharynx), sinuses, nasal cavity, salivary glands, and the larynx (voice box). The different kinds of HNC may have a similar natural history and pattern of dissemination to adjacent locations and lymph nodes.
Dr Yash Mathur, Head - Neck Surgical Oncologist, HCG Cancer Centre, Mumbai has found that due to the scarcity of good and affordable medical facilities, people ignore and often report their signs and symptoms late. Dr Mathur advises his patients to seek medical attention if they observe any of the symptoms associated with HNC.
Symptoms Of Head and Neck Cancer
Here are some of the prevalent symptoms, depending on the site of HNC:
Oral cancer
Unexplained swelling or growth in the jaw, numbness on the lip, loosening of teeth, red or white patch in the gums, tongue or inside of the cheeks. These patches don't heal for more than 15 days. Also, there is an occurrence of progressive reduction of mouth opening, change in speech, unusual bleeding in the mouth or from the gums.
Throat/Pharynx Cancer
A sore throat, which is unable to heal even after two weeks, difficulty or pain in swallowing, pain in the neck, persistent unstoppable cough, pain or ringing in the ears, sudden trouble in hearing, a change of voice or a hoarse voice, along with pain in the ear.
Nasopharynx Cancer
Aggravated or blocked sinuses that refuse to heal; chronic sinus infections that resist antibiotics; persistent/multiple episodes of nosebleeds, frequent headaches, swelling or other trouble in the eyes, pain in the upper teeth.
Also read: Pancreatic Cancer: How To Know If The Cancer Has Spread?
Voice Box/Larynx cancer
Difficulty in breathing, a change of voice or a hoarse voice, pain in swallowing, ear pain. Persistent coughing after swallowing liquids.
Salivary Gland Cancer
Pain in the ear area, chin, below jawbone or neck which is persistent; a lump or swelling anywhere in the neck near jawbone, facial paralysis, drooping of saliva from corner of mouth on one side, inability to smile completely, inability to withhold air in mouth, partial closure of eyelid or radiating pain along the neck, in front of ear, behind the ear.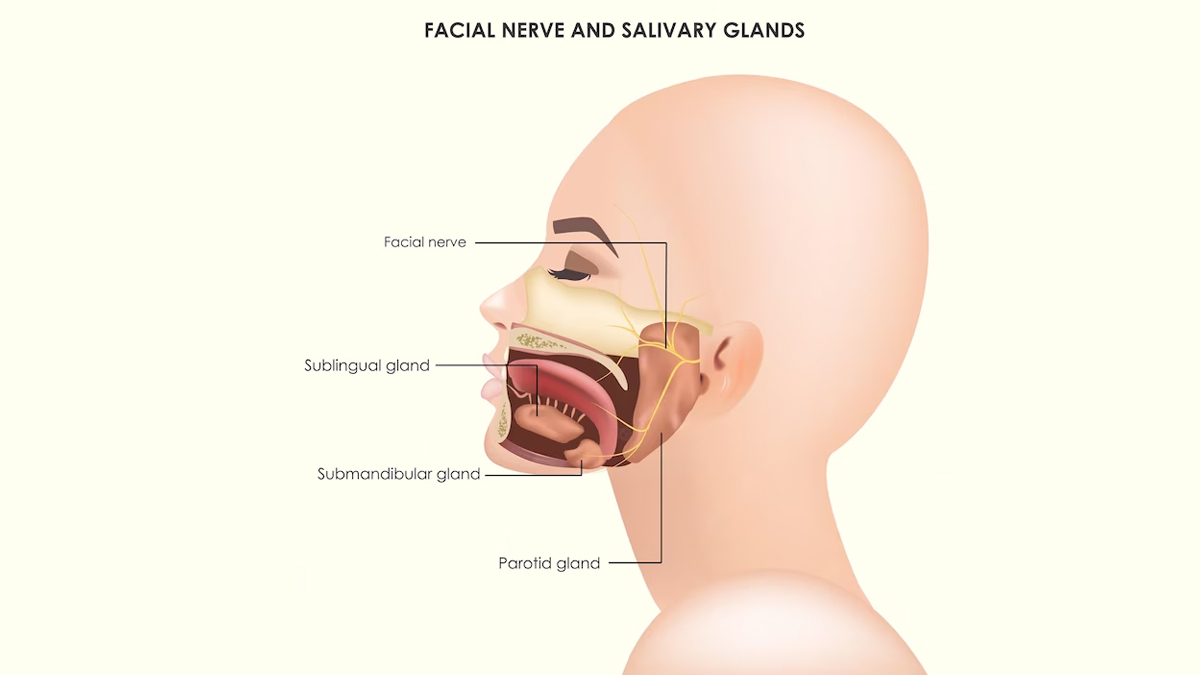 Diagnosis And Treatment Of Head And Neck Cancer
Gold standard for HNC is diagnosis by tissue biopsy. The extent of spread of cancer may be detected through imaging such as Pet scan or Contrast enhanced MRI, CT scan.
Dr Mathur says that due to rapidly changing guidelines in the field of oncology, patients suffering from HNC can be treated with surgery, radiation therapy, chemotherapy, targeted therapy, immunotherapy or a combination of these therapies depending on the stage and structures involved. A person's age and overall health and other associated illnesses also determine the course of treatment.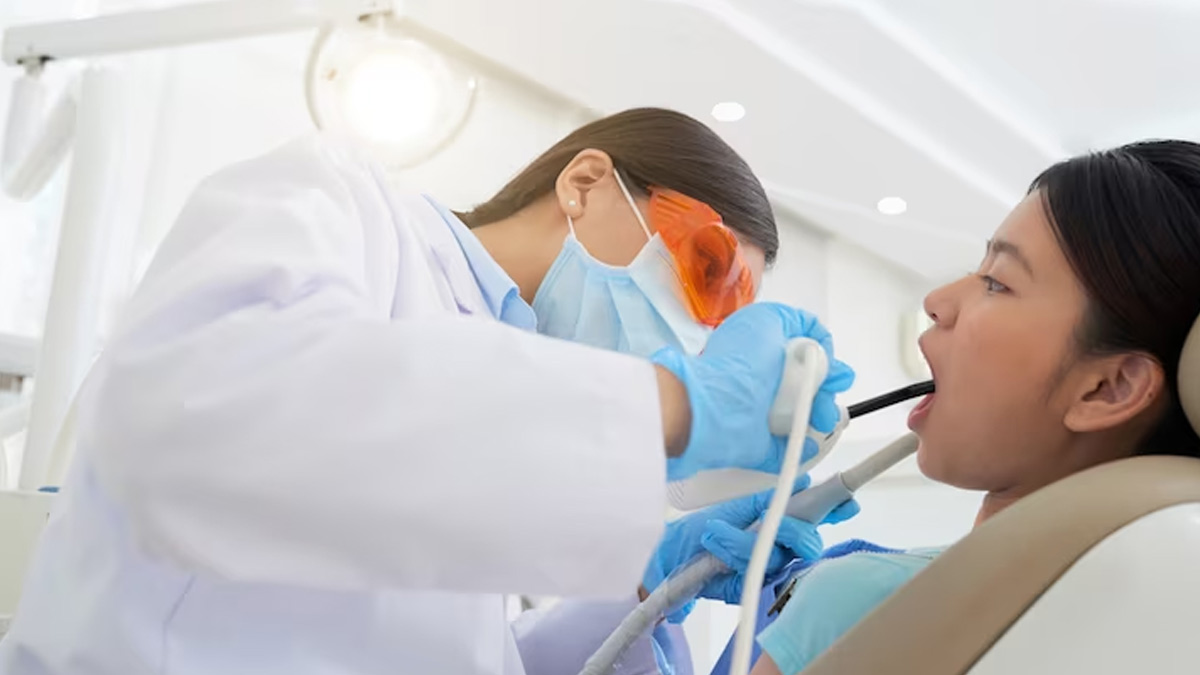 Pain management and palliative care are other ways of improving the patient's quality of life when the patient cannot be cured of cancer.
Also read: Explainer: Can Sunscreen Protect Against Skin Cancer?
Advanced-stage HNC may be difficult to manage but the onset can be prevented. Dr Mathur feels many HNC in general and oral cancer are the most preventable cancers, this can be achieved through a concerted approach. HNC is a form of cancer which is largely driven by our lifestyle choices and addiction to tobacco and alcohol consumption and maintaining poor oral hygiene.
Lifestyle Changes To Follow
It is assumed that with the help of lifestyle changes, HNC can be prevented. People can visit with a tobacco cessation professional who can provide measures to reduce their intake.
Diets rich in green and yellow vegetables and fish have been known to provide protection against HNC.
Self examination of the mouth should be practiced for those who have a history of addiction. Vaccinations for prevention of human papillomavirus-led head and neck cancer reduces its incidence. Sensitising people to the signs of HNC through health education and screening on a large scale.
Bottomline
HNC, no matter its prevalence, manifests easily detectable signs and can be treated effectively, especially in its early stages. Reducing Incidence and mortality can be within reach if we act in a concerted way. Opting for a tobacco-free lifestyle, seeking medical attention for possible signs, regular screenings, reinforcing health literacy, building a robust affordable cancer care system with Head Neck oncologists, pathologists, surgeons and radiologists can all go a long way in cutting down the care gap.