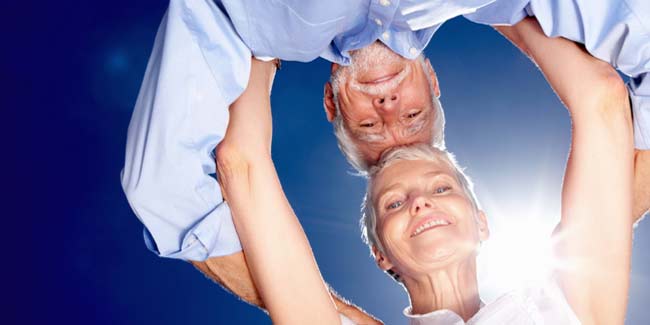 A team of British researchers have figured out why sunlight is known to lower blood pressure.
A team of British researchers have figured out why sunlight is known to lower blood pressure. They discovered that nitric oxide stored in the top layers of the skin reacts to sunlight and causes blood vessels to widen as the oxide moves into the bloodstream. That, in turn, lowers blood pressure.


"This is an unexpected finding, in that the skin has not been considered to be involved in blood pressure regulation," said lead researcher Martin Feelisch, a professor of experimental medicine and integrative biology at the University of Southampton.

Feelisch thinks that if further research confirms this finding, exposure to ultraviolet light might help reduce the risk for heart disease. "That's where it becomes interesting," he said.

Feelisch added that among people with normal blood pressure, the effect of the effect of ultraviolet light is modest -- a drop in blood pressure of between 2 and 5 millimeters of mercury (mmHG).

"This is a mild effect," he said. "But if you repeat this study in people with high blood pressure, I would predict you will see a more substantial drop."

Avoiding sunlight or using sunblock constantly out of a fear of skin cancer could be a new risk factor for heart disease, Feelisch said.

He isn't suggesting that people should sunbathe or use tanning beds in hopes of lowering blood pressure, however. What he recommended is spending a moderate amount of time outdoors.

"People are dying of skin cancer, and sunlight is the only known risk factor that contributes to skin cancer," Feelisch said. "We are fully aware of that and don't say everyone should get as much sun as possible. There is a very real risk -- but so is the risk for [heart] disease. One of the main contributors to the disease is high blood pressure."

Excessive exposure to sunlight carries the risk of developing skin cancer, Feelisch said, but too little might increase the risk of heart disease. However, more people die from heart disease than from skin cancer, he said.

"We believe current public health advice, which is dominated by concerns of skin cancer, needs to be carefully reassessed," he said. "It's time to look at the balance of risk for skin cancer and cardiovascular disease."

The report was published Jan. 20 in the Journal of Investigative Dermatology.

Source: HealthDay Reporter
Read more Health News.