The joint effort by sun pharma and International Centre for Genetic Engineering and Biotechnology (ICGEB) to develop dengue vaccine has been initiated after they both signed an agreement to develop a herbal dengue drug in May 2016.
Pre-clinical studies are already completed by ICGEB over the past seven years and developed the existing know-how and patents for the dengue vaccine candidate.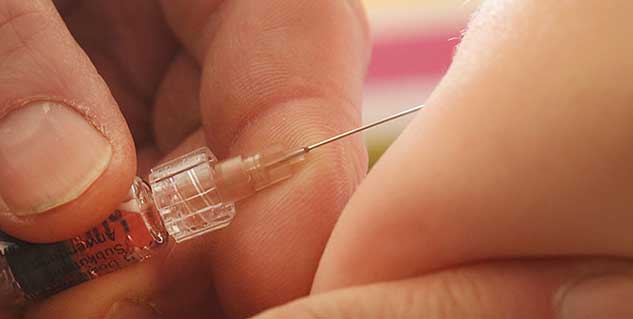 This vaccine will focus on suitability for all target population, whether previously affected or non-affected, including paediatric and adults and traveller population.This year dengue, a viral infection spread by the aedes aegyti mosquito has infected more than 50,000 people and killed more than 100 people across several states till October 2 this year, posing a major confront for the government on the healthcare front. The worst outbreak was seen in Delhi- NCR.
Regardless of latest approval of a dengue vaccine and several candidates being at advance stage of clinical trials, the development of a safe, affordable and efficient dengue vaccine still faces major challenges.
ICGEB is confident enough with initial support from the department of biotechnology (DBT) and further funding from the Wellcome Trust. As per the agreement the ICGEB will share the technology to Sun pharma in a stipulated time period.
Image Source: Getty
Read More: Health News