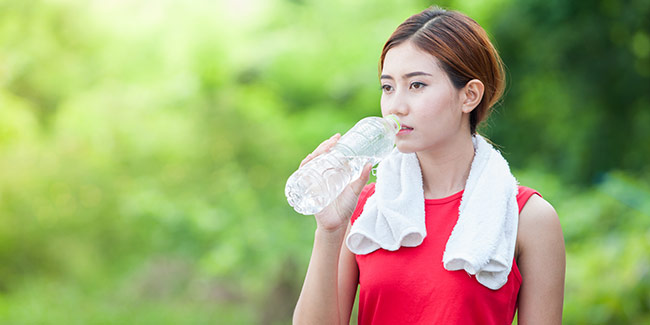 Any disruption in the workout schedule is most likely to affect the entire routine. Find out the quickies that will ease your workout regimen during summers.
Physical activities and exercises should remain fun even when the temperature increases. Summer exercises need special attention and therefore, demand that you stock up few things to stay cool, sunburn-free and hydrated.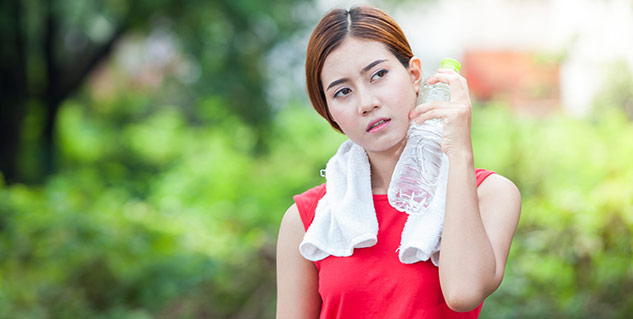 The grilling heat of summers may interfere with your workout regimen. Any disruption in the workout schedule is most likely to affect the entire routine. One needs to make some arrangements to ascertain that the workout schedule remains intact.
Mentioned below are some cool and safe essentials to ensure that your summer workout schedule runs smoothly.
Accessories
If you're stepping outdoors, put on your cap or hat to protect your face from the harmful effects of the sun.
Choose a cap that doesn't make your head sweaty and absorbs sweat.
A headband or a neck wrap may be another accessory for outdoor activity this summer.
Elastic or drawstring waistband will also help you during summer exercises.
These accessories are meant to keep you cool when you're working out or engaging in physical activities.
Loose cotton clothes
Switch to a cotton attire this summer, especially when you are working out. Shorts and lose cotton tees in light colours should be preferred. Body-hugging attire restricts circulation of air. Your tee or shorts shouldn't be oversized so much that they make it difficult to perform exercises.
Requisite footwear
Requisite footwear is another must have for summer exercises. The pair of shoes that you wear during a work-out session should have sweat-absorbing attributes along with cosiness to keep you in comfort during running, jogging or carrying out the regular exercise schedule. Moreover, footwear should be swapped with a new pair after a year.
Skin protection
An appropriate amount of sunscreen lotion will shield your skin against summer heat. Several skin-related illnesses can be prevented in the scorching summer months with moderate application of sunscreen. Apply sunscreen with an SPF value of 30 or higher to protect skin against harmful ultra violet rays. Besides, you need to avoid sun exposure to avert UV complications. As a precautionary measure, wear long sleeved shirts and full pants to cover skin when stepping outdoors. Sun exposure or involvement in physical activities during peak afternoon hours must be avoided.
Hydration drinks
Keep a bottle of water or health drink with you all the time to prevent dehydration. Also, make sure you are fulfilling the nutritional requirements of your body in summers. Lemonade with a pinch of salt is recommended as it increases your fluid intake and boosts your immune system because it is rich in vitamin C.
Image source: Shutterstock