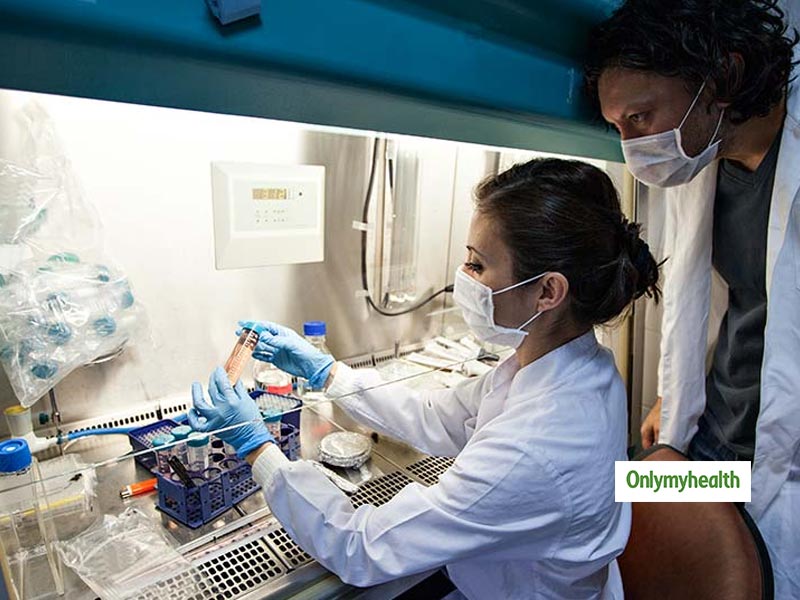 Nanotechnology for cancer treatment is the latest discovery, which will not only detect the disease in its early stages but also help in targeting the tumour cells without destroying the healthy tissue..
Technology these days has the answer to every disease. One of its kinds is nanotechnology. It has the potential to enhance the biological ways for eliminating cancer cells and reducing collateral toxicity from malignant to nonmalignant cells.
Wide-Spread Epidemic
Cancer is becoming one of the most significant spreading diseases in the world triggering 7.6 million individuals' deaths each year and accounting for 13% of all deaths in the world. Cancer is not a single disease but a multitude of conditions, which destroys one organ after another if not treated on time.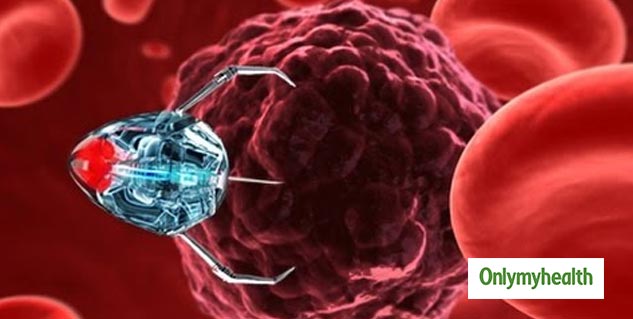 Current Treatment Methodologies
Cancer treatment presently involves removal of the tumour by surgery accompanied by therapy for any further malignancy growth. There are two focus challenging areas for cancer:
Also Read: Here's All That You Should Eat During Cancer Treatment
Detection
Exact imaging of cancerous part
All About Nanotechnology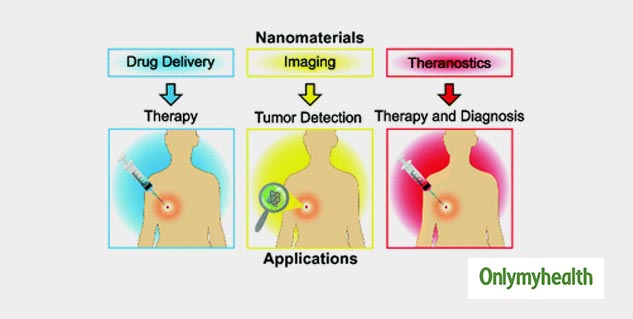 Nanotechnology has shown excellent results in cancer treatment and screening. Researchers have discovered that nanotechnology can help the world overcome cancer soon. The sole aim of this newly found technology is to differentiate between malignant and nonmalignant cells.
Researchers from India and America have developed a nanotechnology-based tool for accurate imaging and eliminating malignant tumour cells after carrying out a practical on diseased animals. The low-value laser sufficiently heats the nanoparticle, which will help in mitigating growth and reduce any further harmful effects.
Also Read: Here's All You Need To Know About The Growth Of Abnormal Cells
Fluorescence scanning (outlines cancer region) and Surface-Enhanced Raman Scattering (growth area precision) are used to develop this new imaging systems for cancer detection.
The nano solution is designed to infiltrate into spongy, porous cancer cells, while they do not permeate through the denser, healthy tissue. The region is exposed to near-infrared laser when the fluorescence camera detects the tumour. At the same time, the Raman imager captures the fluorophore's Raman scattering, which gives the details of the malignant tumour tissue on a microscopic level. The laser has a photothermal treatment system with high penetrative property. It destroys the targeted tumour cells through the heat of nanoparticles.
The Design
The design of this device is derived from a used gold nanoprobe device that carries fluorophore. The gold surface, the fluorophore and the distance between them play a crucial role in depicting the frequency and the intensity of the emitted light to reproduce the Raman Image.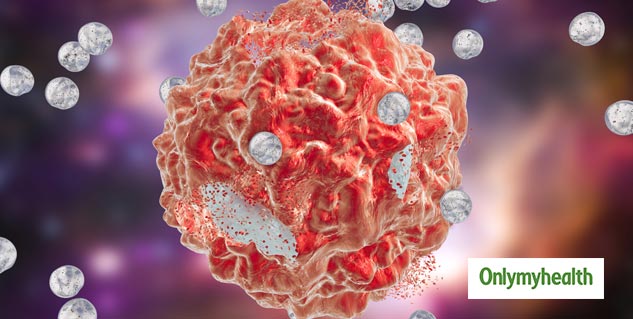 Researchers chose DNA sequencing as a carrier object, which is biocompatible and will have reduced potential toxicity concerns. A favourable DNA sequence was selected, and the optimal design was derived. Fluorophore was stuffed on the DNA and placed on a gold nanorod core with a layer of silver. This method provides efficient and high-resolution dual imaging of cancer for both internal and external tissue study. The study on animals was successful in showing the treatment of targeted tumour cells without affecting the healthy tissues inside their body
Photothermal treatment emerged as successful nonsurgical and non-invasive treatment method of cancer. This will soon be used in place of old high radiation treatment methods, which had adverse effects on the health of people.
This will solve the level of technology issue, which was needed since long for cancer treatment.
Researchers from IIT, Bhilai; TIFR, Hyderabad; Memorial Sloan Kettering Cancer Center, New York; University of Central Florida; City University of New York; and New York University were involved in this earmarked achievement. The whole research is published in 'Nature Communication' and 'Science Wire'.
Read more articles on Cancer