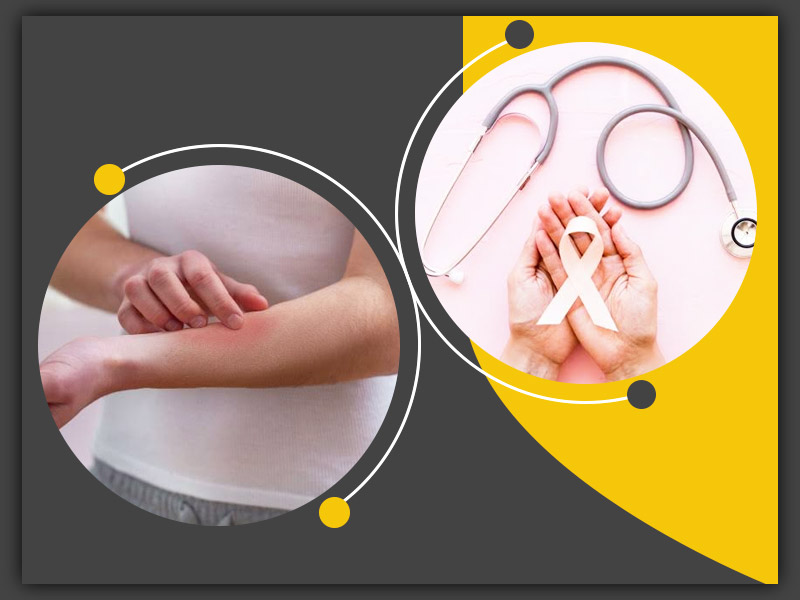 Medical advancements and technological developments in today's world have made new effective treatment methods to fight cancer possible. Most of the cancer therapies are life-saving, but sometimes they come with a price. They are usually referred to as side effects of cancer treatment. According to a few studies, two out of three people taking cancer therapy have noticeable side effects on their skin, scalp and nail. It can make a person's life extremely difficult. Most of these skin-related problems are mild and might get treated on their own. And, on the other hand, rare cases can also be severe, progressively symptomatic, prolonging and can even prove to be fatal. They can become a barrier in the cancer treatment progress and can even lead to a huge disruption in the treatment too. Onlymyhealth editorial team spoke to Dr. Chaitra Prakash, Consultant Dermatologist, HCG Cancer Hospital Bengaluru, about the common skin problems in cancer patients and ways to cope up with it.
Mostly all the cancer treatments, such as chemotherapy, immunotherapy, radiation therapy and even a bone marrow transplantation have the power to cause skin problems as a side effect. The skin condition can vary depending on the type and length of cancer treatment. Individual patients may react differently to treatments. Oncodermatology is a developing medical field of medicine, aimed on giving timely and efficient skin care treatment for cancer patients both during and after therapy. It is not very known that there are several different skin related issues and the care that is required to enhance the quality of life in people who have cancer while also helping them to go on with their life-saving treatments.
Common skin symptoms during cancer treatment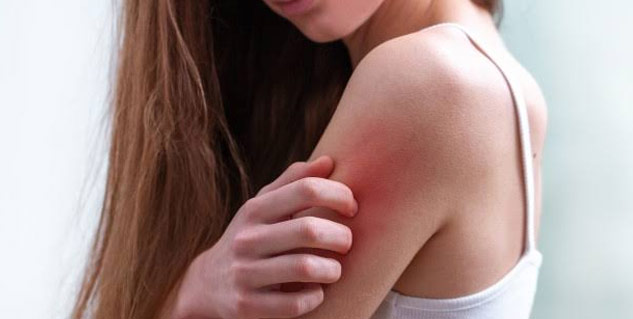 People who are under cancer therapy are also at a higher risk of developing skin infections and allergies because of the compromised immunity and chronic disease. According to Dr. Chaitra, here are the common skin symptoms that patients experience during cancer treatment:
Too much skin dryness, itching and rashes
Burning sensation and skin peeling
Brittle nails and pain in fingertips
Swelling and blisters in hands and feet
Intolerant to sunlight
Sore mouth
Hair loss
Discoloration and hardening of skin
What to expect when you have any skin symptoms?
Before you start the cancer treatment, talk to your doctor about the potential side effects of the treatment and discuss about any previous allergies to medicines, if there are any. You may also want to consult a dermatologist if you have any existing skin conditions. It is important to take advice on the right care during cancer treatment to prevent worsening of symptoms.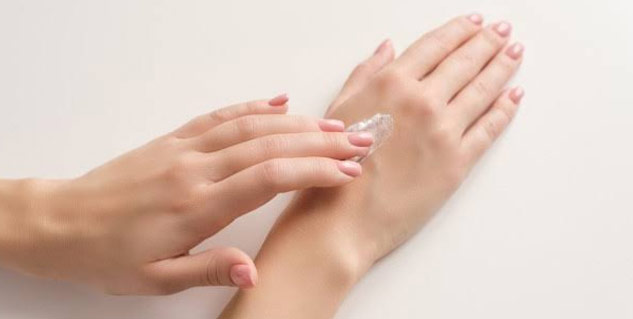 Mild skin side effects can be controlled at home with the help of your treating doctor's method and supportive medications. For advanced and severe condition, which is mostly rare, one might have to get hospitalized. There can be a need of detailed checkup accompanied with intensive care by loved ones.
Ways to cope up with skin problems during cancer treatment
Skin changes can be a normal part of getting treated for cancer. Following good skin care habits can minimize the discomfort and improve your cancer treatment results. One of the best ways to care for your skin is by moisturising frequently, especially in older people and patients with a history of dry skin conditions such as eczema and psoriasis.
Also read: 4 Skin Problems Caused By Vitamin Deficiency And Unhealthy Diet
The skin should be protected from harmful ultraviolet rays of the sun as it can put one at a higher risk for light sensitivity as well as skin cancers. Some experts suggest wearing protective clothing and the usage of broad-spectrum sunscreen lotions on your skin throughout the day. While under cancer treatment, regularly self-examine for any specific skin changes that may develop and talk to your doctor about the same. Know all about your skin symptoms and discuss the ways on how to manage it.
Image credits: Freepik