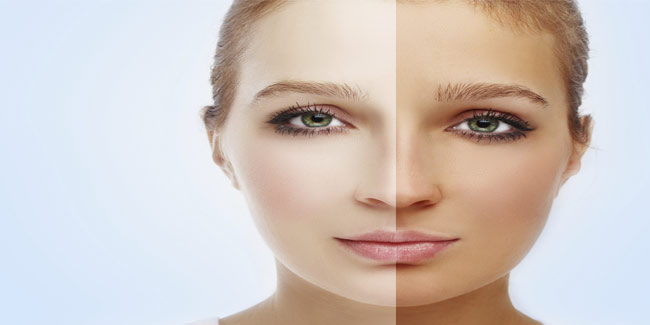 Tanning beds are quite popular among youngsters but they remain clueless about the health hazards these beds pose. Read here to make an evaluated choice.
According to Interlectric Corp., the roots of tanning indoors can be traced to Germany.




Friedrich Wolff receives the credit for developing an indoor tanning bed in 1975, though they did not become popular until later, after studies on the effects were performed.


Both men and women use tanning beds, though the procedure is more popular among females.


Thousands of different lotion products are available for use on the skin. Those who tan must research and select the most effective one for their skin type. Depending on the intensity of the bed, the tanning can last from 10-20 minutes or more over seven to 12 sessions, according to Hawaiian Sun Tanning Company.


Non-supporters of artificial tanning claim that more than enough Vitamin D can be found in everyday food sources such as dairy products. Those against tanning say people are disillusioned by the fact that harmful effects are delayed by several decades.


"People just don't think it will happen to them, but, the truth is, if you don't have skin cancer, someone you love probably does," said Dr. Terrence Cronin Jr., a Melbourne, Florida-based dermatologist, in the Florida Today.


The promotional features of tanning beds are not always true. The cumulative damage of UV radiation leads to premature skin aging such as lax skin, wrinkles, brown spots and more. It can also lead to skin cancer.


This is in consonance with the findings of the International Agency for Cancer Research (IARC) that "indoor tanning devices are carcinogenic to humans".


Based on research worldwide, Britain has banned the use of indoor tanning, especially among teenagers. Salons that continue to offer their services are imposed a hefty fine of 20,000 pounds.


An article in the Archives of Dermatology has stated that about 36 per cent of women and about 12 per cent of men in the age group 18-24 used indoor tanning ignoring the risk they were putting themselves to.


It is indicated by skin experts that indoor tanners are 74 per cent more likely to develop skin cancer than non-tanners. They are also 2.5 times more likely to develop squamous cell carcinoma and 1.5 times more likely to develop basal cell carcinoma.


In 2009, the IARC affiliated to the WHO added ultraviolet radiation from tanning machines to its most carcinogenic list alongside radon, plutonium and solar UVR.


Senators in the US have advocated taxes on indoor solar tanning establishments. Some Hollywood stars (Cate Blanchett, Gwyneth Paltrow, Nicole Kidman) have joined the movement Go With Your Own Glow and are entreating people to give up indoor bed tanning salons on account of the scary outcomes.


In response to the facts cited above, many countries are gearing up with measures to curb the use of indoor solar radiation beds for tanning, including taxation, fines and keeping under 18 teenagers from being snared by indoor tanning salons.

One should not make a choice without evaluating all the facts and hazards related to tanning beds. The harm can be irreversible.
Read more articles on Tanning.