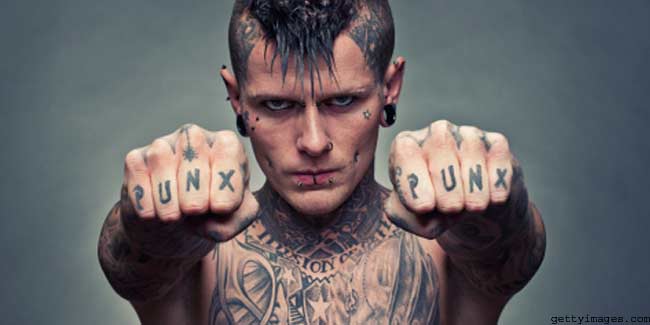 Despite new safer techniques and improved safety measures make it less risky, body art is not fool-proof. It can cause potentially serious infections as they carry health risks.
Body art is a popular and growing trend among people that dates back to several years in history with people practicing the art of scarring their skin for religious and other reasons.

To be a part of a minority is an honourable pride, but you must for that matter, be able to decide against strength-mutilating practices for the sake of social belon
ging to protect your health. If you think most of the people who get their bodies inked or pierced are not affected by allergies and skin disorders, it is time to think again. To be fearful, is to be safe. At least, as far as body art is concerned.

[Read: Body Piercing Tips and Precautions]
Risks of Tattooing

• Infections: several studies in the past have pointed out to infections and STDs being a common concern among people who get tattoos done. This is mostly because of non-sterialised needles.

• Scarring: when the tattoos are not cared for properly after you get it done, there is a chance that you will incur so much scarring that it will ruin the design of the tattoo. Besides, scarring is also unpleasant a consequence to deal with.

• Allergies: the ink that is used in making a tattoo contains pigments and dyes that are allergic to the skin. You may experience scarring, itching that is accompanied by secretions and itching.

[Read: Precautions to take Before getting a Tattoo]
Risks of Body Piercing

Piercing is a hole that is poked through body tissue with the help of a needle and then fitted using jewellery. As easy to do as it may sound, you may know of friends who did the piercing themselves or got it done by a friend. But, it is important to understand that such a procedure is not safe and to use a piercing kit by oneself is highly risky. The practice of piercing is quite common and popular, new safer techniques and improved safety measures make it less risky. However, there is always a chance of infections or reactions since it is the skin which we are dealing with.

• Transmission of blood-borne diseases: this is common with people who have gone through piercings as well as tattoos, especially for those piercing enthusiasts who do not carry their own new set of jewellery. Some of the blood-borne diseases include hepatitis C, HIV.

• Scarring: Stretching of the earlobes or any part of the skin that has been pierced is likely to lead to scarring and this can be painful. This may, therefore, ruin the type of modification that you desired.
Read more articles on Body Art & Tattoo.