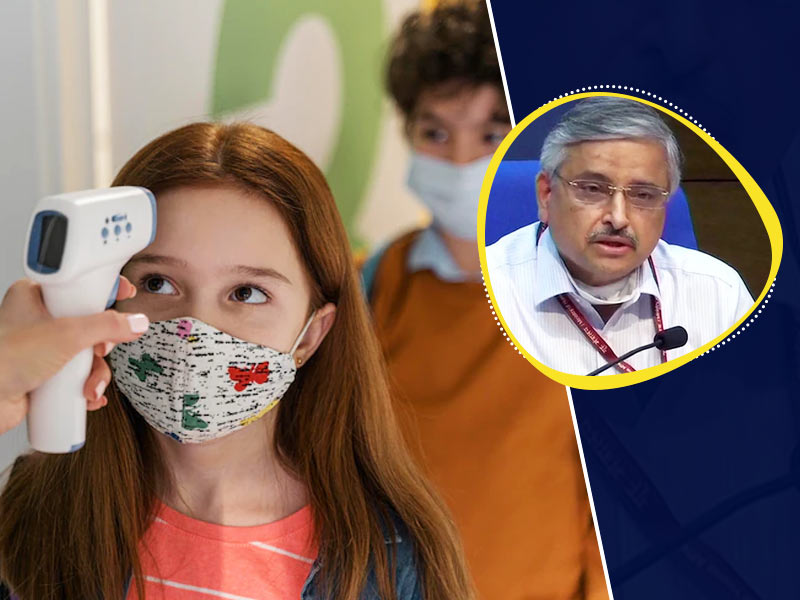 As soon as work and study from home started dissolving, Covid cases are rising again. Schools started reopening in India as soon as masks were announced non mandatory in few states. However, the good news didn't stay for long! Daily fresh count of COVID-19 positive cases and positivity rate are on a spike. Many health experts are emphasizing on Covid appropriate behaviour regularly. The usage of masks, sanitization and social distancing should be followed positively, for boty adults and children.
Sending kids to school amid Covid cases rise
It is being observed that children are experiencing mild Covid symptoms and the recovery is also based on symptomatic treatment. However, it is still important for eligible kids to get vaccinated against Coronavirus and follow all the guidelines. "There is no need to panic as data from past waves have clearly shown that children, even if they contract COVID-19, have mild illness and recover spontaneously with just symptomatic treatment," AIIMS Director Randeep Guleria told PTI. He further added that even those children who have not been vaccinated should not panic as the risk of them developing severe symptoms of Covid is very less.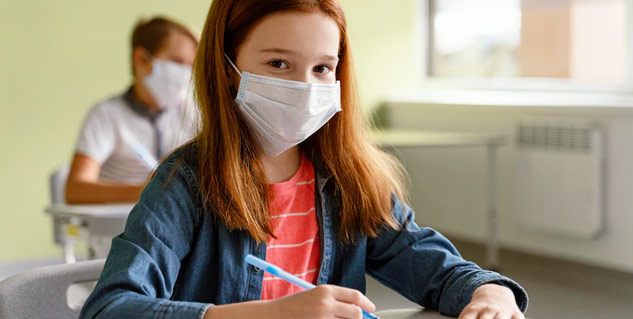 While talking to PTI, Dr. Chandrakant Lahariya, a physician-epidemiologist and public health specialist said, "We need to remember that the (news of) children contracting Covid is getting some attention because schools are open." He further added saying, "However, even when schools were closed an estimated 70 to 90 per cent of children had already got the infection as we know through various seroprevalence surveys."
Also read: COVID Infection May Increase Diabetes Risk Among Kids: US CDC Study
He said, "At this stage of the pandemic, empowered with scientific and epidemiological knowledge and understanding, COVID-19 infection should not be a concern. The outcome of the infection should be criteria for decision making." The doctor explains that this situation has not changed because of the emergence of any new variant. In fact, even after these sub variants, kids still have a low chance of getting infected. There is no reason to worry after looking at the reports of a few children testing positive for COVID-19 in some schools.
Early symptoms in kids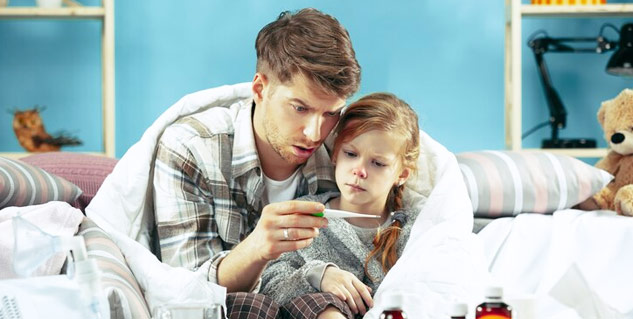 Even if the infection is mild, it is extremely crucial to take care of your children. You should refrain from sending your kid to school, if he/she is showing symptoms of being sick. Consult a doctor as soon as you notice any signs of Covid-19. Here are some early symptoms in kids:
Tiredness
Fever
Low energy levels
Red eyes
Red or swollen tongue
Diarrhea
Vomitting
Breathing difficulty
Persistent cough
Muscle pain
No smell or taste
Stomach pain
Discolouration of nails and lips
In such cases, you need to take proper care of your child and not send him to school. It is important to listen to health experts and abide by their instructions. Follow all preventive measures such as taking an immunity boosting diet, exercising and following Covid appropriate behaviour.
All image credits: Freepik