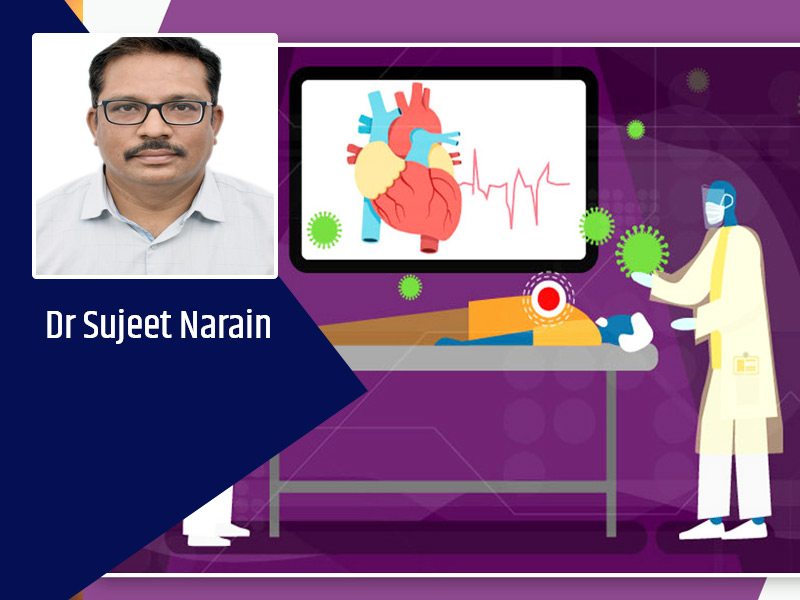 The COVID-19 curve is rising at an alarming level in India. The times are more distressing for people with pre-existing heart conditions due to the added risk they have. According to a study, COVID-19 patients suffering from cardiac arrest are more likely to die than those are not tested positive for COVID-19. Moreover, the study underlined how the risk for women is nine times more than men. Over the years, technologies have helped us fight the heart disease burden. However, the pandemic brings to fore an urgent need to raise awareness on threats like sudden cardiac arrest, especially for women who are more likely to be affected.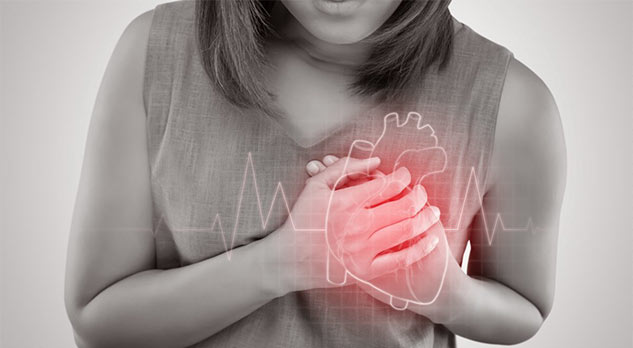 Listed below are some insights about sudden cardiac arrests amid COVID-19 wave by Dr. Sujeet Narain, Consultant, Interventional Cardiology, Kailash Hospital, Greater Noida
What Happens During Sudden Cardiac Arrest
Sudden Cardiac arrest (SCA) is the result of an abnormal heart rhythm, due to the irregular functioning of the heart's electrical system. Our heart has an electrical system that controls the rhythm and rate of each heartbeat which is essential for proper functioning of the heart. Sometimes, when the heart's electrical system is not functioning properly, it can lead to irregular heartbeats, that is, either the heart beats too fast, or in irregular rhythms, and in some cases, the heart stops pumping blood to the body— leading to SCA.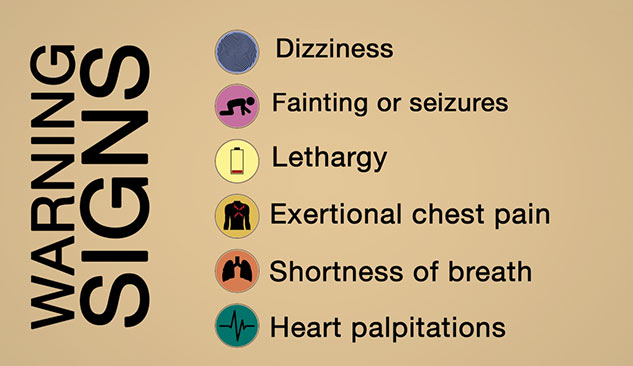 Also Read: Sudden Cardiac Arrest: Causes, Symptoms, Risk Factors And Prevention Explained By Cardiologist Dr Dora
Difference Between Sudden Cardiac Arrest And Heart Attack
Often, SCA is confused with or for a heart attack. It is important to understand that both are not the same. While a heart attack occurs when the supply of oxygen-rich blood is blocked to an artery, the heart usually doesn't suddenly stop beating as in SCA. Hence, SCA can also happen after recovery from a heart attack. Symptoms of a sudden cardiac arrest include— sudden collapse, loss of consciousness, chest discomfort or fast heartbeat, palpitations, loss of breath, and shortness of breath.
In case you are in a situation where someone is suffering from a sudden cardiac arrest, and immediate medical help is yet to come, try to push the patient's chest, hard and fast. Try to keep this between 100 to 120 compressions per 60 seconds. The chest should completely rise between the compressions. Cardiopulmonary resuscitation (CPR), or just giving compressions to the chest have improved patient outcomes over the years.
Awareness About Sudden Cardiac Arrests
Under professional medical care, the experts administer a shock externally to correct the rhythm of the heartbeat. Following are some tips to mitigate the risk of sudden cardiac arrests:
In some cases, doctors may ask some questions to understand the symptoms and recommend an electrocardiogram test (ECG) for any conduction and native pacemaker abnormalities
Echocardiogram (ECHO) test is done to know ejection fraction to understand the functioning of the heart, more closely observe the percentage of blood being pumped out of the heart's chambers with each heartbeat. For instance, weak ejection fraction, or reduced fraction indicates damage to the heart muscle or a valve.
Methods To Prevent For Sudden Cardiac Arrests
There are various methods to prevent the occurrence of fatalities due to sudden cardiac arrest. Some of the cures are listed below:
Cardioversion defibrillator (ICD): In the above mentioned cases, a cardioversion defibrillator (ICD) is implanted to bring the heartbeats back to normal when rhythm become irregular. ICDs are implantable devices that are used in people with ejection fraction less than 35 per cent. They administer a shock internally to correct the rhythm by delivering pulses or shocks to revive a native cardiac rhythm. These technologies run on batteries that's sealed inside the device.
S-ICD: Credit it to technological advances, we now have more sophisticated systems like the S-ICD, a subcutaneous implantable defibrillator which has been successful in providing protection from sudden cardiac arrest (SCA). It also leaves the vasculature untouched. Although it works like the transvenous ICDs, using a pulse generator, what makes it different is the wires from the device are inserted under your skin, instead of your veins. This makes it easy to replace or remove when the need arises. From detecting a fast to abnormal heart rhythm to delivering energy to the heart to function perfectly, the device sends an energy shock to restore the functioning of your heart. In case of sudden cardiac arrests, S-ICD technology has come as a lifesaver.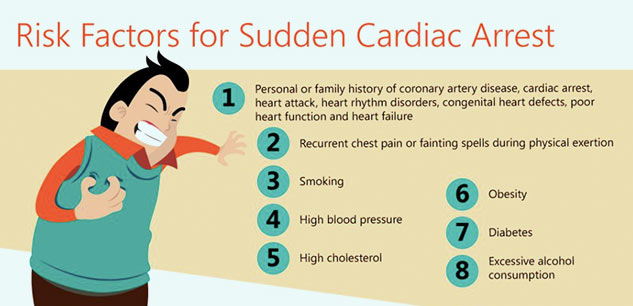 Also Read: Why Does Cardiac Arrest Happen? Explains Cardiologist Dr Dora In Detail
Conclusion
Even as technology plays its role, it is particularly important to make lifestyle changes to lower the risk of sudden cardiac arrest. For instance, simple steps like walking or exercising at least 30 minutes a day, quit smoking, eating a diet rich in fiber, like whole grains, vegetables, fruits, etc. and watching the calorie intake, can prevent SCA. Consult your doctor for managing your bodyweight and lifestyle better. Get a plan that suits your body type and heart condition. That said, with simple lifestyle management, timely intervention and raising our awareness levels about the technologies that exist today, we can save many lives lost due to SCA.
Read more articles on Heart Health