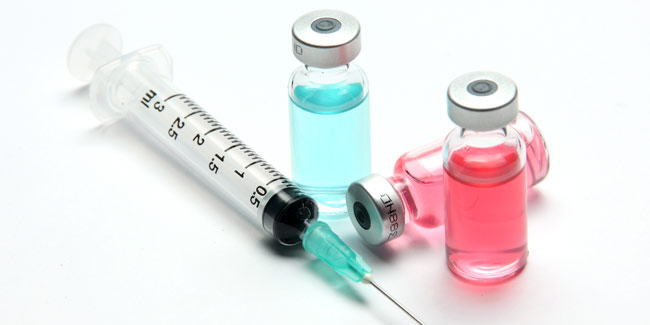 Scientists have discovered a new way of treating type 1 diabetes. This new treatment can be done with reverse vaccine that can keep the immune system intact.
Researchers have found a new way of treating type 1 diabetes. This new treatment may be capable of stopping the disease's hallmark destruction of insulin-producing cells without harming the rest of the body. According to this study, the new vaccine is effective in generating a set of immune cells that can fight with type 1 diabetics.

Usually, vaccines stimulate the production of fighting immune system cells, but this reverse vaccine cuts down the number of immune system cells that attack the body's insulin producing beta cells, leaving the rest of the immune system intact. The reverse vaccine tested in the study targeted small proteins known as peptides on the surface of the beta cell attackers.

Study author Lawrence Steinman, MD, professor of pediatrics and neurology at Stanford University in California, said in a statement that this vaccine is a new concept. It's shutting off a specific immune response, rather than turning on specific immune responses as conventional vaccines for, say, influenza or polio aim to do.

The scientists have tested the vaccine on 80 people, and found that over a 12-week period, the weekly treatment reduced the levels of immune cells. After the study was complete, immune levels began to rise again, indicating that the treatment may have to be administered regularly. While conducting this study, the reverse vaccine did not show any side effects, but as per the researchers it's possible that they could appear in a larger study with such a high dose.


Read more Health News.