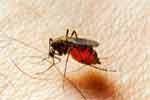 Two different studies have discovered treatment options that could prove to be useful in treating dengue and malaria.
More than 40 percent of people around the world are at risk of being bitten by mosquitoes infected with the virus that causes Dengue fever and more than 100 million people are infected.


New research may help scientists develop treatments or vaccines for dengue fever, West Nile virus, yellow fever, Japanese encephalitis and other disease-causing flaviviruses. This new work explains how flaviviruses produce a unique RNA molecule that leads to disease.

And another new research has found that an anti-malarial treatment that has stopped proving useful against malaria is set to become effective again if it is administered in a different manner.

The findings could revive the use of the cheap anti-malarial drug chloroquine in treating and preventing the mosquito-borne disease, which claims the lives of more than half a million people each year around the world.

Treatment for Dengue
Two recent papers by a University of Colorado School of Medicine researcher and colleagues may help scientists develop treatments or vaccines for Dengue fever, West Nile virus, Yellow fever, Japanese encephalitis and other disease-causing flaviviruses.

The eLife paper shows that the virus causing Dengue fever and other closely related viruses like West Nile and Japanese encephalitis use instructions encoded on a single strand of RNA to take over an infected cell and reproduce.

The viruses also exploit an enzyme that cells use to destroy RNA to instead produce short stretches of RNA that, among other things, may help the virus avoid the immune system of its host. Ironically, these viruses use a structured RNA molecule to resist an enzyme that normally "chews up" RNA.

The Science paper reveals the discovery that the resistant RNA folds up into an unprecedented "knot-like" structure. The enzyme, normally adept at breaking up RNA structure, encounters this particular structured RNA and cannot "untangle" it; thus the enzyme is thwarted.

This is the first time this sort of RNA structure has been observed and it has characteristics that may be amenable to targeting by new drugs. To discover this structure, the researchers used a technique called x-ray crystallography, which allowed them to determine the structures of individual molecules.

Treatment for Malaria
The parasite that causes malaria has developed resistance to chloroquine, but research carried out at the Australian National University (ANU) and Germany's University of Heidelberg has shown that the parasite protein that causes resistance has an Achilles' heel.

"We studied diverse versions of this protein and in all cases found that it is limited in its capacity to remove the drug from the parasite," said malaria researcher Dr Rowena Martin, from the ANU Research School of Biology.

"This means malaria could once again be treated with chloroquine if it is administered twice-daily, rather than just once a day".
Once hailed as a wonder drug, chloroquine is still used in developing nations in the South Pacific, Africa, Asia and South America, but has been withdrawn from use in many developed countries.

Dr Martin and her colleagues also revealed how the protein may have developed resistance to chloroquine.

The findings were published in the latest Proceedings of the National Academy of Sciences of the United States of America, and could be used to help millions of people in developing nations who are at risk of catching malaria.


Source: Australian News Network/ Science Daily

Image Source: Getty Images



Read more Health News.