Turmeric has been used in India for thousands of years as a medical herb and spice owing to its powerful anti-inflammatory and antioxidant benefits. But did you know raw turmeric has more benefits than powder turmeric that all of us commonly use for cooking? Yes, raw turmeric can provide health benefits which turmeric powder can not. Turmeric oil is one constituent which is lost when you process turmeric which is one of the reasons why raw turmeric has more health benefits than powder turmeric. Similarly, there are several other constituents which are lost during processing.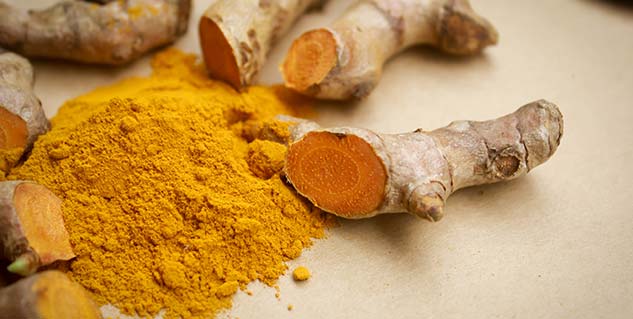 Reasons why raw turmeric is better than powder turmeric
Digestive Tract Benefits
Raw turmeric contains curcumin which helps trigger bile production, which is considered to help the digestive system. Consumption of raw turmeric may also help reduce the symptoms of indigestion and alleviate heartburn. According to The National Institute of Health, use of turmeric can also treat stomach ulcers. However, it should always be taken in moderate amounts as high doses can cause stomach irritation.
Anti-inflammatory Benefits
Raw turmeric is loaded with anti-inflammatory properties that are helpful in easing the symptoms associated with rheumatic conditions. Because of this reason, it is often used as part of the course of treatment for osteoarthritis and rheumatoid arthritis. Besides, it can also help with the pain and loss of mobility that occur due to these conditions.
Prevents Heart Problems and Stroke
Consumption of raw turmeric also helps prevent heart disease, heart attack and stroke. It not only helps stop atherosclerosis, the build-up but also prevents blood clots.
Prevents Cancer
The antioxidant properties of turmeric help prevent, manage and treat various forms of cancer, including skin, breast, prostate and colon cancer. It is believed that this yellow herb is effective in stopping the growth of existing cancer and even destroys cancer cells.
Other Benefits of Raw Turmeric
Using raw turmeric may also help regulate blood sugar levels in diabetics. Some other benefits of raw turmeric include gallstone prevention and liver protection.
Image source: Shutterstock