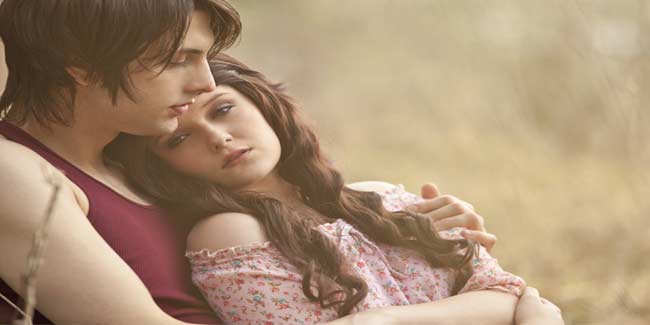 The reasons behind pregnancy of teenagers are many but some common ones are given here. Read on to make your children aware about teenage pregnancy.
There are many reasons due to which teenagers get pregnant. From lack of information about sex and pregnancy to peer pressure, the reason behind why teens get pregnant can be varied.


Common reasons behind teens getting pregnant
Curiosity of kids – The explosion of sex in the media has made teenagers more aware about it than their parents or grandparents were. This problem is especially evident in USA where 85 per cent teenagers learn a lot about sex through commercials on TV, movies, internet, conversations in public and gossip with their friends. This naturally incites premature sex drive, making them pregnant in teenage.
Peer pressure – Teenagers love to prove themselves to be the style icons as presented to them through the movies and TV. Being a virgin is not the "in-thing" as portrayed to them through the idiot box. So, some of them want to boast about not being virgin anymore and sleep with their boyfriend or girlfriend. This creates a sense of being up-to-date with the times, when actually the girl is risking teenage pregnancy. It is much more difficult for girls as they conceive the baby.
Inability to control sexual urges – Teenage boys are always on the lookout for girls that would oblige them as they know they have very little to lose by having sex. But even girls are becoming more and more inclined to have sex as they are not able to control their sexual urges. The main reason being, as already mentioned, the explosion of sex in the media. Despite knowing that it can land them in the trouble of teenage pregnancy which can bring about a lot of complications, they even forget about insisting on protection when having sex. The excitement brought about by intense sexual urge gets the better of them, leading them towards the climax of sex too early, thus making them pregnant.
Lack of Sex Education – With abstinence-the only kind of sex education, teenagers are likely to fall prey to the practice of unsafe sex. As it is foolhardy to expect kids to sustain abstinence with the onslaught on their psyche of an environment which accepts sex as natural, giving teenagers the information about safe sex only makes sense. This is because you can be rest assured that they would have sex at some point of time. That being the case, sex education on use of condoms and other measures of birth control is important as it is better to prevent pregnancy than consider abortion when female teens get pregnant.
Read more articles on Teenage Pregnancy.