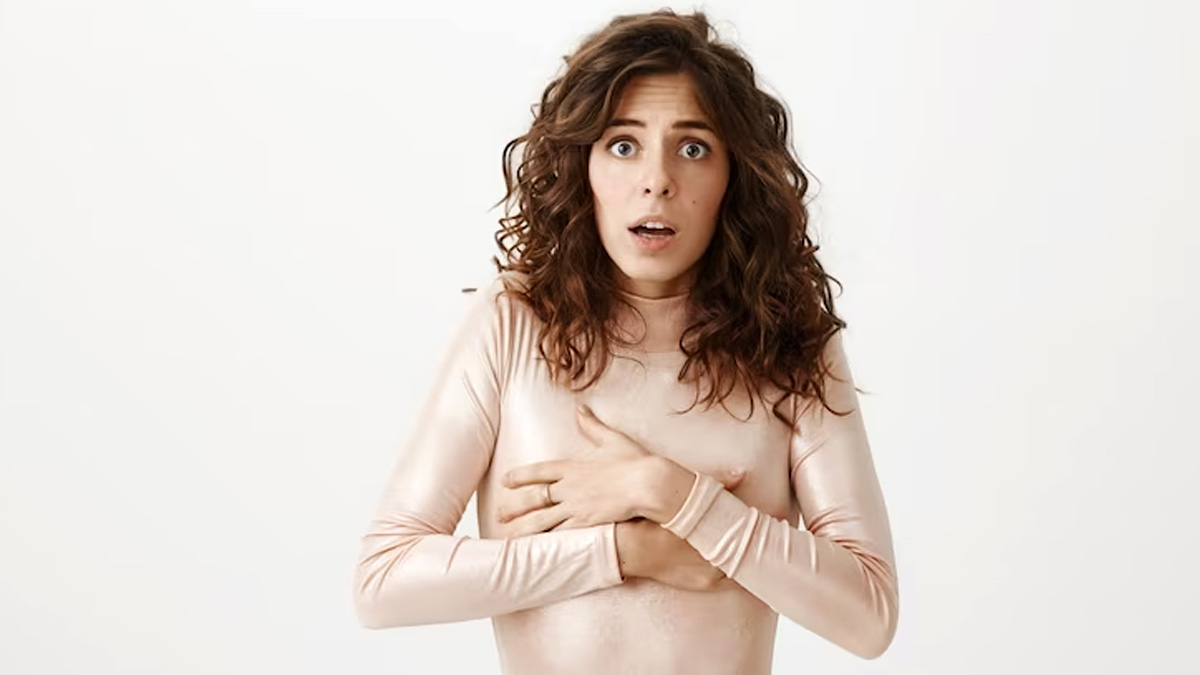 Saggy breasts are a common problem for many women, especially those who have gone through pregnancy or breastfeeding. The breasts can become loose or slack due to age, genetics, drastic weight loss or gain, or natural ageing. A woman's breasts are made up of fat and tissue; when the tissue becomes weakened or stretched, the breasts may sag.
Sagging breasts can make a woman self-conscious about her appearance, but it is important to remember that it is a natural part of ageing and should not become a cause of shame.
Causes Of Saggy Breasts
Saggy breasts are common for many women, especially as they age. There are a variety of factors that can cause saggy breasts, including age, pregnancy, breastfeeding, genetics, fluctuations in weight, and lifestyle choices.
Age
As you get older, your skin becomes less elastic, which can cause your breasts to sag. According to research published in the National Institute of Health, after menopause, the amount of estrogen decreases. This leads breasts to loose fat and become loose.
Also read: Looking for ways to tighten your saggy belly? Try ginger and aloe vera mask
As oestrogen levels fall, the connective tissue that supports the breasts loses elasticity, causing the breasts to sag.
Pregnancy and breastfeeding
Pregnancy and breastfeeding can stretch your skin and cause your breasts to sag. During pregnancy, your breasts may get larger due to increased hormone levels, but they may not return to their original size after breastfeeding.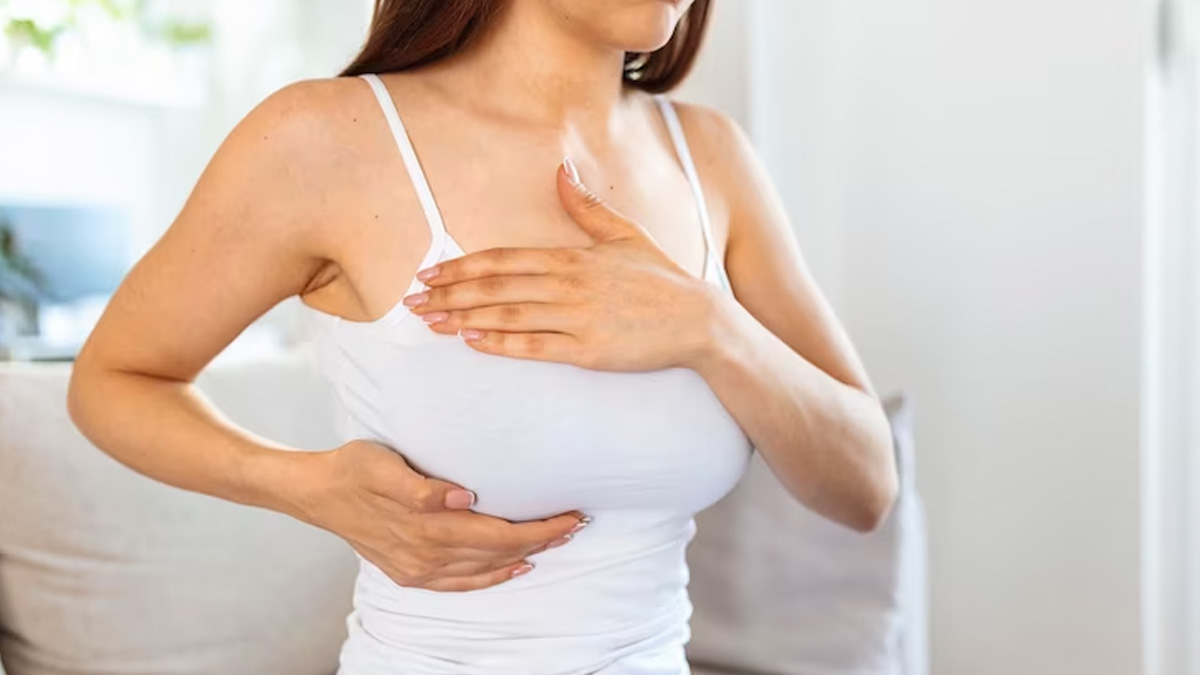 Genetics
The size and shape of your breasts, the strength of your cooper's ligaments which support breasts, and your body weight are all affected by heredity and the genes you inherit from your family.
Fluctuations In Weight
Significant weight loss or gain can cause your breasts to sag. When you gain weight, your breasts may get fuller, but they may not return to their original shape after weight loss.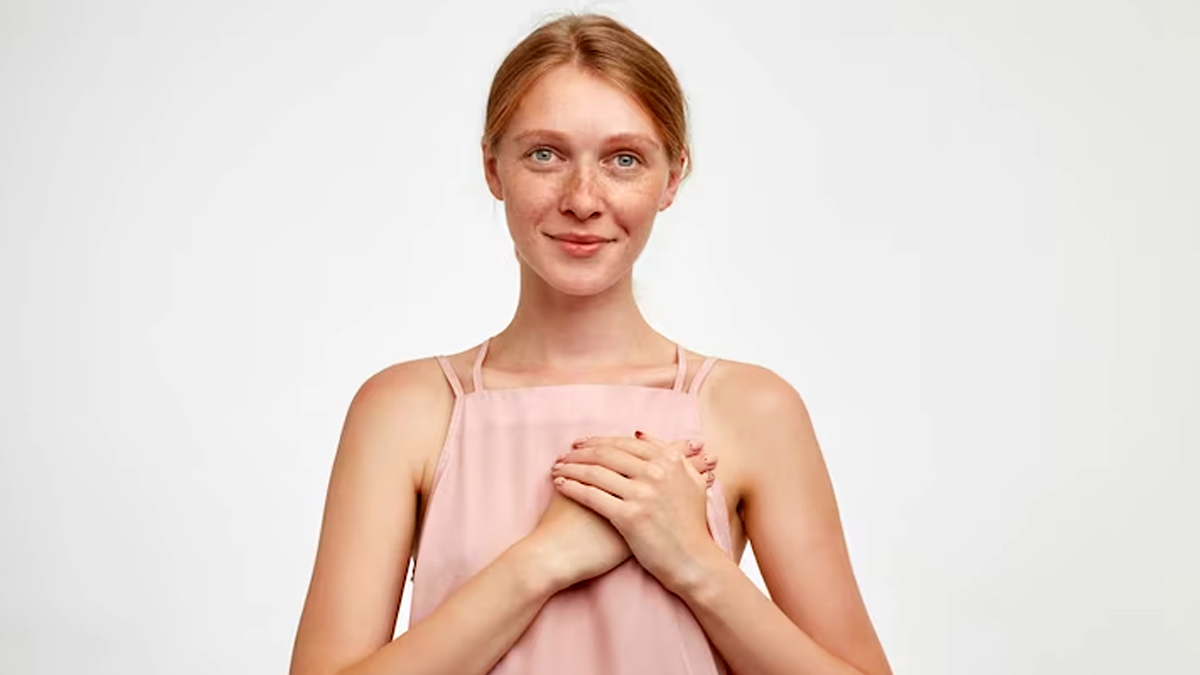 Solution For Saggy Breasts
A few options are available to women who are dissatisfied with the appearance of their sagging breasts.
One potential solution is to wear a supportive bra. Wearing a bra with a wide band, adjustable shoulder straps, and full coverage can help to lift and support the breasts. Additionally, avoiding tight clothing, sleeping on your back, and taking breaks from activities like running can help to reduce the appearance of sagging breasts.
Also read: Causes of Saggy Skin and How to Fight it
According to studies, wearing ill-fitting bras might result in the following:
Tight bra straps put extra strain on your shoulders.
Neck or back pain caused by insufficient support
Arm weakness
Arm mobility is restricted
Cosmetic surgery is an option for those looking for a more permanent solution. Breast lift surgery can help to reshape and firm the breasts, giving them a more youthful appearance. It is important to speak with a doctor and carefully weigh.