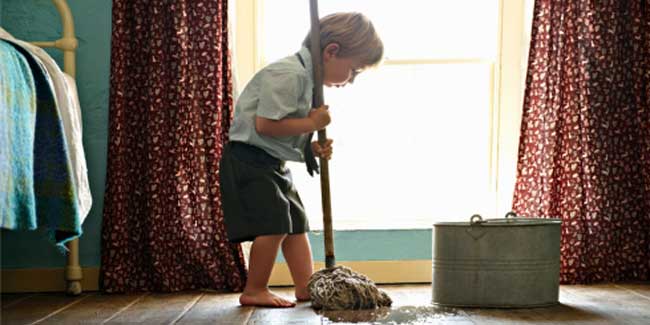 Children often torture their parents with stubborn and careless behaviour; situations like these test principles of parenting. This is especially true when parents teach children to own up to their actions and face a breach of relations when they do not make appropriate choices. Another such situation is when children ignore repeated explanations, reasoning, and restrictions.

When nothing seems to be getting through in teaching your child to be responsible for their actions, it is probably time to look at your teaching method. You could be using punishment as a means to be strict with your child but you actually could do a better job by using consequences.



What are Consequences
It is not a hard term to understand; in simpler terms, consequences are the results of your choices and actions. They are natural and can be "good" or "bad." Like overeating can result into stomach ache and a kind deed could likely give a kind return.

Knowing the consequences of their actions can make children learn from their mistakes, make better choices and improve their behaviours the next time. And telling the consequences to their children helps parents to dump their frustration, anger or disappointment and nurture from their principles.
The Difference between Punishments and Consequences
When you punish your child, you give out the message "you'd better think like me or else you will have to suffer until you make a choice I want you to make." You don't respect your child's right to make a decision; of course it could be a poor one but you will have to teach them instead of being authoritative.

To a kid, punishment looks like a withdrawal of love in order to get the child to do what you want him/her to do. This approach doesn't help them take responsibility for their behaviour and it can thus, destruct your relationship with them.

On the other hand, your child can learn that their behaviour is their own choice and responsibility when you tell them the consequences of their behaviour. A child's right to make a decision is respected through consequences and they don't feel rejection or loss of love from your side. Through it, you also communicate to them that it is your responsibility to help them learn how to face the results of their choices, no matter how difficult or unpleasant.


An Example of Punishment v/s Consequences
Looking at a common concern of parents through punishment and consequences can give you a fair idea about which method to choose the next time your child makes a mistake. Your 12-year-old doesn't call you to inform where he is or that he will get late. You have punished him in the past by confiscating his phone for a few days but he cares less. Yes, this could have put through the idea that he may lose privileges for his careless behaviour but it has done less in teaching him how to act more responsibly. And that's the real thing you want him to learn, right?

So in the same scenario, when you want your son to call and improve by constantly remembering to do it, you can motivate and guide him towards better behaviour, the consequence could be that you will allow him to go out with friends on the coming weekend for only an hour. And during that time, he must remember to call you and inform about his whereabouts.

This will teach him that a privilege (going out with friends) comes with responsibility (of calling home). When he does this successfully for a weekend, he can be allowed to go for longer periods of time.

But everything is not in your hands. Whether or not your child's behaviour changes is his choice. In any case, you should prioritize reality. Here are some tips to create effective consequence.


Creating Effective Consequences
Take Your Time- Think about what consequences will help your child become responsible. If you can't think of anything at the moment, tell your child you will get back to them and let them know what the consequence will be.

Be Consistent- Even if you don't notice any change in your child's behaviour, be consistent in providing consequences whenever they make poor choices. Despite any opposition and unhappiness, stick to this practise.

Be Realistic- Remember, you are teaching your child and not punishing him/her, so be mindful of the consequences you want them to realise. Be reasonable and it's your child's decision how they want to react to what has been provided to them.

It is also important for a parent to accept that they can't make their children to behave in a certain way, but they have a greater chance of successfully influencing the behaviours. Accept your limits as a parent and only then will you be able to teach them to make reasonable decisions.

Image Courtesy: Getty

Read more articles on Parenting Tips.