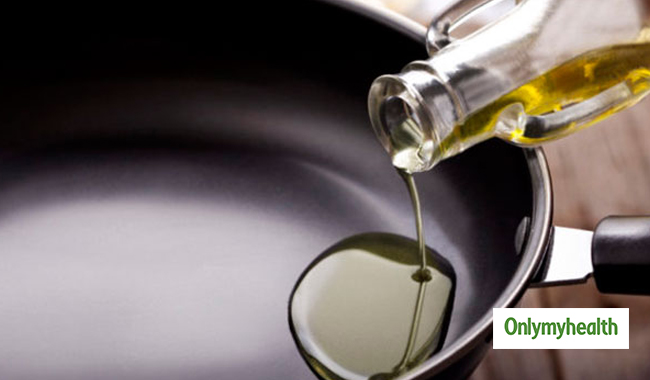 Choosing the right cooking oil is a good way to ensure a healthy heart, says Senior Nutrition Consultant & Health Educator.
Keeping up with today's fast paced lifestyle is a challenge that all of us face. Add to that factors like pollution, stress from long working hours, lack of physical activity all contributing to an irregular lifestyle and even more irregular eating habits. Result - strained lifestyle and multi-fold strain on your heart.
Taking small steps to change your regular eating habits can go a long way in ensuring a healthy heart and thus a healthier you.
The easiest and the simplest change you can make is to change your cooking oil – the ubiquitous ingredient in all the food you cook! There are many cooking oil options available in the market today so you need to be sure of what to look for while making the right choice for you and your family.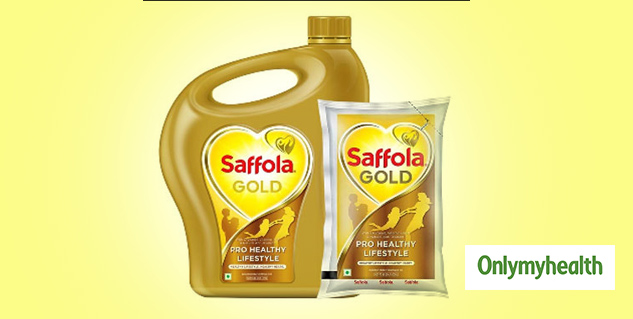 So I've compiled a list of features that your cooking oil must have to make you and your family heart healthy.
Blended Oils: When you can multi-task, why not your oil? While the debate on the healthiest cooking oil continues through various studies and reports, they unanimously suggest not using just one type of oil but instead using a combination of oils. Blended oils (combination of 2 oils) are a great and convenient way for you to get complete nutrition which is not possible from just one single seed oil
Low Absorption in Food: Time to get rid of your old cooking oil if you still are worried about dabbing off excess oil from your food. Opt for cooking oil that is just as smart as you and is absorbed less by your food while you cook. This ensures less intake of oil through your food that keeps the food's natural taste intact and is also easy on your stomach to digest.
Helps in reducing Bad Cholesterol: While many claim that bad cholesterol scales up in your body with the usage of cooking oil, the truth is the best of oils can guard your heart by reducing bad cholesterol and increasing good cholesterol.
Right MUFA- PUFAbalance: MUFA and PUFA are warriors for your heart health. MUFA (Monounsaturated Fatty Acids) and PUFA (Polyunsaturated Fatty Acids) are often referred to as 'Healthy fats' and oil that has these two components are a must buy. A healthy cooking oil should have the right balance of these two heart friendly components which will help elevate the good cholesterol levels. These play a significant role in reducing the risk factors of cardiovascular diseases.
Anti-Oxidants: Not every oil will have this super power! Stress, pollution and unhealthy lifestyle create free radicals in our bodies which cause cell damage. The right cooking oil should, therefore, contain antioxidants to fight these elements to keep your heart healthy.
Adopting an oil with the above benefits go a long way in protecting your family and as a nutritionist, the oil I recommend to my clients is Saffola Gold cooking oil. It is a blended oil making it convenient to get the right nutrition every time you cook, without having the hassle of changing your oil every time. It is equipped with LoSorb technology that reduces oil absorption in food upto 20% while ensuring the taste of your foo remains intact. It has the right balance MUFA & PUFA and is also packed with anti-oxidants as well as with Vitamins A & D making it a holistic oil to keep you and your family healthy.
So go ahead, and make the right choice to stay dil se healthy. Because, It's time your oil works for your heart when your heart works hard for you!
Author: NEERAJ DHINGRA
Health and wellness writer
Senior Nutrition Consultant & Health Educator with over 20 years of experience
Member, Indian Dietetic Association
Professor Clinical & Therapeutic Nutrition
Formerly Member, Technical Resource Group on Lifestyle Diseases, Govt of India, Senior Nutrition Consultant for Commonwealth Games, Sports Authority of India, Senior Nutrition Consultant, Air India