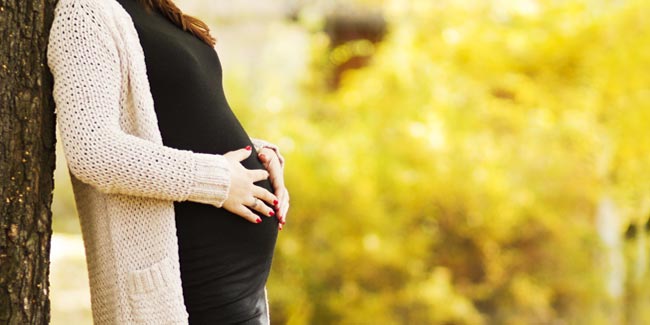 Women experience many psychological symptoms during pregnancy. These emotional changes are normal at moderate level but if the problem is severe then take professional help.
Psychological symptoms of pregnancy results due to biochemical changes in endocrine system and brain chemistry.
Most women are afraid of losing their baby and experience anxiety because of same. This anxiety and fear is perfectly normal during pregnancy. The psychological changes in pregnancy are due to hormonal changes that takes place in first trimester itself. Most women feel irritable, have mood swings and become overly sensitive.
First Trimester Signs

First trimester is a crucial time of pregnancy. Even though you may not see the changes that are taking place in first trimester but they are still significant. Whether the pregnancy is planned or unplanned women undergoes wide range of emotional changes that are commonly referred to as psychological symptoms. Joy, fear, apprehension and excitement are common during initial stage of pregnancy.
If you find that feeling of anxiety and stress are affecting your day to day work then take to a close friend or a counsellor.
Second Trimester Signs



After anxiety, stress and joy of first trimester, emotions become comparatively stable in second trimester. Till now women have become use to the idea of being pregnant. But there is other kind of psychological changes, some women are worried about the excess weight and their looks. Such feeling can lead to low self-esteem in women. If you are in second trimester then you may feel to be more dependent (psychologically) on your partner and even wonder whether he still considers you to be attractive.
Third Trimester Signs
By the third trimester, fear of miscarriage or losing baby has usually disappeared. At this stage new anxieties have make their space in women's mind. In third trimester women starts to anticipate about childbirth and most of them are worried about labour and delivery. Pregnant women need extra care attention from partner, family and friends. She needs to be reassured about her appearance.

Most pregnant women have strange dreams during their third trimester. The dreams are often related to childbirth, her life as a new mother and their newborn baby.

Psychological changes are normal during pregnancy. But intense emotional experience needs to be taken care of. Symptoms that indicate emotional imbalance during pregnancy include:
Extreme mood swings (suddenly tearful, overly sensitive)
Loss of interest in usual activities.
Delusions or hallucinations.
Persistent longings.
Persistent depression.
Difficulty in concentrating.
Read more articles on Pregnancy Symptoms