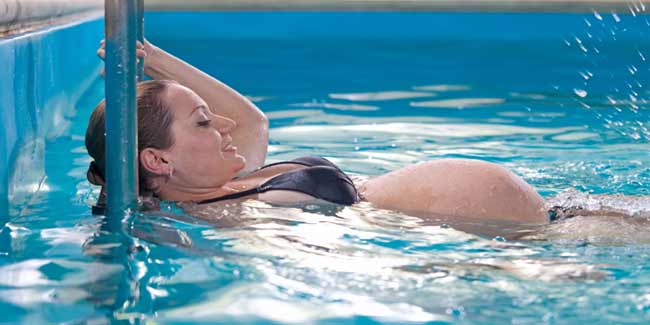 When you are 37 weeks pregnant, there are certain special changes going on in your body. Monitoring of these changes requires you to take care of certain special care of your body. The most important concern for pregnancy exercises at 37 weeks is that they should be safe. Given the health benefits of exercise at this stage of pregnancy, you must perform these but with due caution.
Pregnancy exercises after 37 weeks
In the 37th week of pregnancy, you are advised to work out thrice a week for 20 minutes each. You need to scale them down based on your capability. Some of the exercises recommended during this stage are:
Short walks or riding easy on a bike which is stationary is acceptable even at this stage of pregnancy.
Swimming is beneficial for your health at this stage because it cushions the jerks and bouncing movements of the workouts.
You can use the exercise ball for workout at 37 weeks pregnant. It is an effective tool to give strength to your core muscles, i.e. the abs during pregnancy. It gives welcome relaxation and relief during pregnancy and labour. But you must make sure that the diameter of the ball is consistent and made from burst-resistant material. For women shorter than five foot three, inflating the ball to 55 centimetres is the standard. Women longer than five foot three should get it inflated to 65 centimetres.
Yoga is an excellent technique during late pregnancy to keep your body flexible and help in good breathing properly. If you have already begun practicing yoga at an early stage, it is now needed to be adapted as conditions are quite different now. You need to be particularly careful of not performing those moves that require you to bend your knee, as well as exhaustive sit-ups that curve the back a lot. Even if you perform these, make sure they are adapted to be without deep bends.
You can perform a wall plie in order to keep your abdominal and leg muscles strong. Keep your feet a little more than hip width apart placing your hands on the wall. Incline your hips so that the tailbone points downwards. Bend your knees and lower your torso towards the floor. Now, straighten the legs by pressing through your heels. Do two sets of ten to 12 repetitions.

When performing the late pregnancy exercises, it is important that you do not feel weak or dizzy. Always prevent any shaky or bouncy motions even if you are performing water exercises. Wear a support bra that is firm and have a lot of water. Avoid extremes of temperatures. One of the problems that you need to guard against in pregnancy is overheating of your body. Always keep a count of your heartbeat and if it goes above 140, it may be a cause for concern.
Read more articles on Pregnancy Exercises.