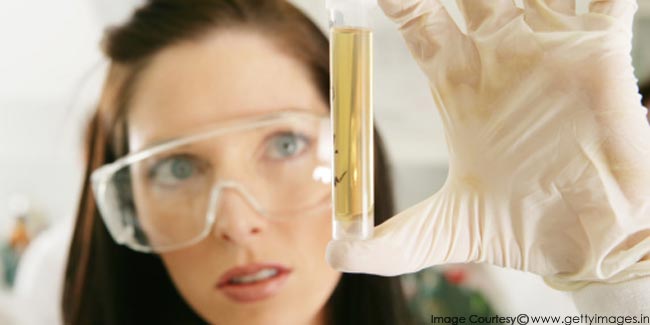 A new urine test can now determine whether a transplanted kidney recipient's body is rejecting the donated organ.
The test will also identify recipients who are at a risk of rejection even several weeks and months before any symptoms appear.
By measuring just three genetic molecules in a urine sample, the test accurately diagnoses acute rejection of kidney transplants, the most frequent and serious complication of kidney transplants, says the study`s lead author, Dr. Manikkam Suthanthiran, the Stanton Griffis Distinguished Professor of Medicine at Weill Cornell Medical College and chief of transplantation medicine, nephrology and hypertension at New York-Presbyterian Hospital/Weill Cornell Medical Centre.
"It looks to us that we can actually anticipate rejection of a kidney several weeks before rejection begins to damage the transplant," Dr. Suthanthiran says.
Such a test is sorely needed to help improve the longevity of kidney transplants and the lives of patients who receive these organs, says study co-author Dr. Darshana Dadhania, associate professor of medicine and medicine in surgery at Weill Cornell Medical College and associate attending physician at New York-Presbyterian Hospital.
The test may also help physicians fine-tune the amount of powerful immunosuppressive drugs that organ transplant patients must take for the rest of their lives, Dr. Suthanthiran, whose laboratory developed what he calls the "three-gene signature" of the health of transplanted kidney organs, said.
"We have, for the first time, the opportunity to manage transplant patients in a more precise, individualized fashion. This is good news since it moves us from the current one-size-fits-all treatment model to a much more personalized plan," he says, noting that too little immunosuppression leads to organ rejection and too much can lead to infection or even cancer," the researcher said.
The study is published in The New England Journal of Medicine (NEJM).
Read more Health News.