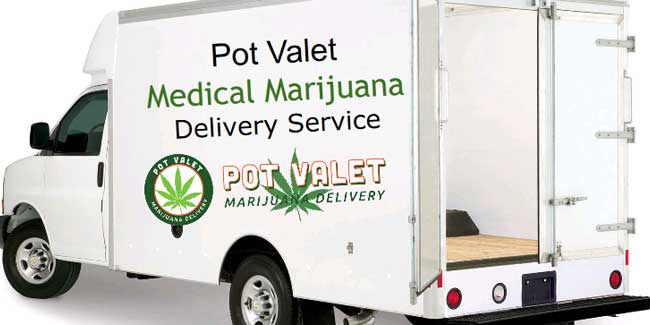 Home delivery of medical marijuana has seen a lot of change in the last few years, and Pot Valet is here to revolutionise the entire marijuana delivery scenario.
Home delivery of medical marijuana has seen a lot of change in the last few years, and Pot Valet is here to revolutionise the entire marijuana delivery scenario. Pot Valet is based in the great state of California,and provides their clients with some of the best marijuana strains in the world, such as Sativa and Indica, as well as some Hybrid strains as well.
These strains of cannabis and marijuana, provided by Pot Valet, are considered to be the most well produced and delicious products available anywhere in the world. Medical marijuana is somewhat of a daily need for some patients residing in the Los Angeles, Solano and Santa Barbara counties, which they want delivered to them with complete secrecy.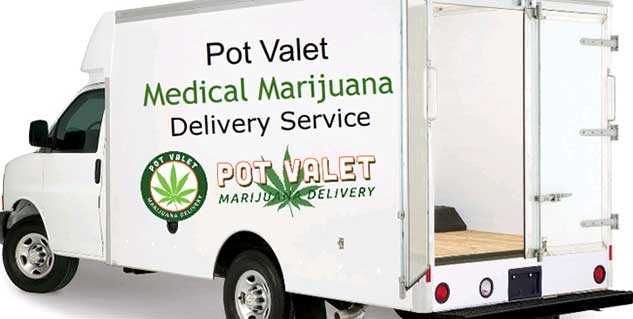 Pot Valet is here to provide these patients with medical marijuana as and when they need it, but only after seeing their valid recommendation from their physician, proper photo ID, and a legitimate medical cannabis letter of recommendation.
The various strains provided by Pot Valet are helpful in controlling, prohibiting and curbing the symptoms of physical problems like
AIDS / HIV
Chronic pain of any form of caner
Asthma
Arthritis
Aging
Anxiety
Migraines
Insomnia
Multiple sclerosis
Diabetes
Loss of appetite
Disorders pertaining to gastric functions
Crohn's disease
Glaucoma
And many others
Pot Valet follows an extremely simple mission statement, which pertains to the care and safety of its clients and patients. Their mission statement is as follows:
Proper quality of products
With their wide network of manufacturers, cultivators and vendors, Pot Valet can provide all its customers with the best quality medical marijuana and cannabis almost consistently than any other marijuana delivery service currently in the market. Pot Valet makes it a point to work with affiliates who will work to maintain the reputation of the company in the best possible way.




Maintaining the culture
Pot Valet has become the next big thing in the world of medical marijuana. It has become a point of attraction for a hip and cool culture, with more and more patients opting for getting marijuana delivered by Pot Valet. There are many celebrities and big shots who have to take medical marijuana, but cannot do so because going to a marijuana dispensary might harm their reputation.
Even the normal people want complete discretion when it comes to buying medical marijuana. These are the people who are the main components of Pot Valet's clientele, such as mothers, office workers, movie actors, entertainers, etc. Even physicians consider the strains delivered by Pot Valet to be the best in the market.




Convenient delivery to clients
Pot Valet's entire business process is based on modern technology and highly efficient logistics system. For this very reason, they can provide the quickest medical marijuana delivery service to all its clients. The company delivers to Los Angeles clients on the very same day, with Solano and Santa Barbara counties falling under the overnight delivery category.
There are many other service providers available all over the internet, but none can provide such efficient and quick service and such high grade marijuana and cannabis strains like Pot Valet. With such a wide selection and such efficient logistics networks, choosing a different brand would definitely be a mistake on the client's part.




Gaining client trust
For many years, Pot Valet has been working hard in the medical marijuana industry, trying to improve their service even more every day, to earn the trust and loyalty of all their clients and customers. When customers purchase medical marijuana from Pot Valet, they can rest assured that they will be delivered they saw on the site and ordered. Pot Valet knows how to coordinate and communicate with all its affiliates and customers, so as to maintain a healthy business relation.
So, looking back at what we read about Pot Valet's service and mission, it can be easily said that if any person wants to avoid the hassle of going to a dispensary for purchasing prescription marijuana, then Pot Valet is the perfect choice for them. Being the finest company in the marijuana delivery industry, Pot Valet is responsible for providing quick and reliable medication to all the clients and patients residing in the Los Angeles and Santa Barbara counties, as well as the Solano County.
Pot Valet's friend customer service department is always ready to assist all clients with whatever needs and queries that they might have in terms of purchase, quality of products, and delivery specifications.
Pot Valet understands and respects your privacy concerns, and thereby makes it their prime concern of setting a service standard,which makes them an impeccable service provider. So if you are searching online for a website that provides with what you actually pay for, then visit the Pot Valet website today.
Image Source : Getty
Read More articles on Advertorial