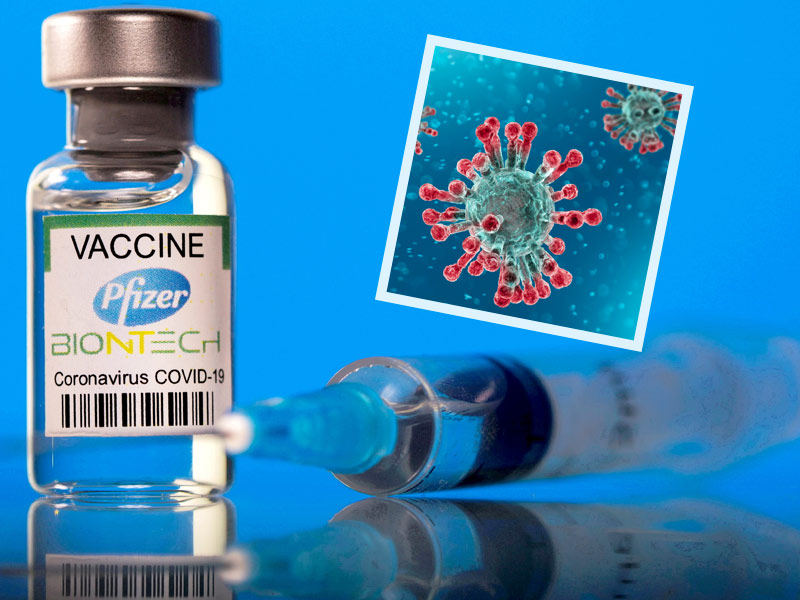 There have been various researches going on in the field of vaccines for Corona virus treatment. This new variant of concern, Omicron has put everyone under stress. Also there were various assumptions that vaccines were not effective against Omicron Variant of COVID-19. However, Pfizer has cleared the air that their vaccine could neutralise the risk of Omicron COVID-19 virus. This has come at a vital movement when the whole world is concerned about the risk of this variant. This hasn't been tested on any person as of yet, but laboratory results show early signs of neutralization.
Pfizer Vaccine On Omicron Risk
According to BioNTech and Pfizer, the three dose shot could neutralise the effect of omicron on a person and prevent him from getting infected severely. This is the first vaccine which has officially claimed that it could possibly neutralise corona virus omicron variant. Chief Medical Officer, Ozlem Tuereci said at a press conference that vaccination as a first line of defence could be effectively used, however two doses might compromise the risk of Omicron virus, but three doses can protect it.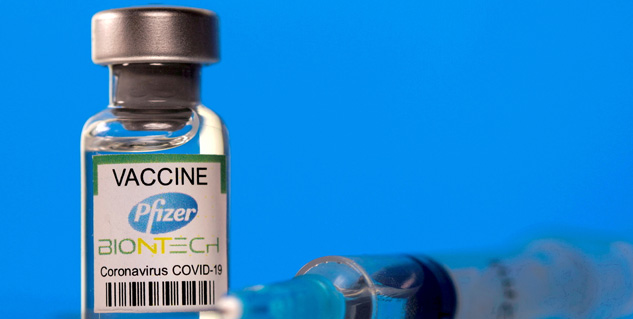 How Does Vaccination Affect Omicron?
Are you afraid that you may be under health threat of omicron variant even after vaccination? Here are some facts you should know, the two dose vaccine shot which has been used and given to people yet can protect you from severity against this virus. However the fact is that Omicron could significantly lower the neutralising antibodies which are present in vaccine. Companies making COVID-19 vaccine are trying to upgrade their vaccines with the upcoming variant Omicron. Most of them have said that they would have sufficient stock till then to prove their efficacy against this new variant.
Also Read- WHO Says, Omicron Less Severe Than Delta, Vaccines To Stay Effective
Where Was Omicron Detected?
Omicron was detected in Hong Kong, South Africa early on last month. This rapidly spread over the nation in last 2 weeks and has spread to more than 40 countries so far. This has caused concern all over the world about the third wave of corona virus. The surge in infection has shown results in Japan, United States and Across various countries of Europe. There have been limited cases of Omicron in India, and most of them being with travel history related to South African countries.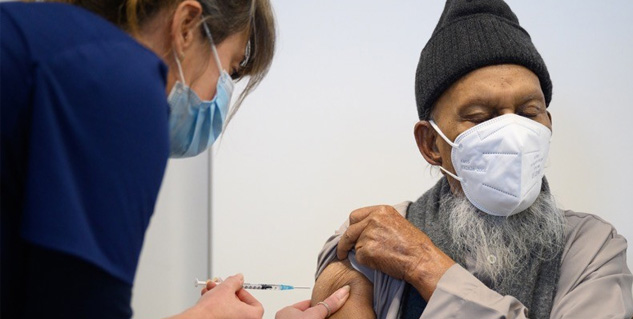 Pfizer Vaccination Effectiveness
The new data which was released by Pfizer on vaccine effectiveness has been encouraging. The company CEO of Pfizer has suggested that time period between vaccinations of Pfizer could be shortened for second and third dose for the Omicron Variant.
Also Read- Scientists Developing Chewing Gum That Might Prevent Covid-19 Transmission
He has said that those countries planning to give third shot of COVID-19 vaccine Pfizer can reduce the slot. It should be cut down from six months to 3 months for effectiveness and prevention. He CEO has said that if we take right steps especially in this winter season, we could prevent further spread of Omicron and provide better protection against this virus.
Picture Credits- freepik.com