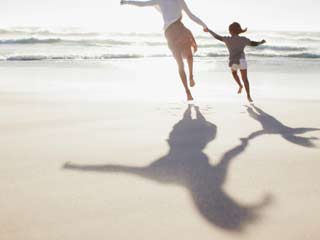 In a new study it has been found that people who live near the coastal areas have a high level of physical activity than those who live in inlands.
A study has found that people who have their houses close to the coast are more physically active than people who live in the inlands.

The study examines the degree of exercise people can do through leisure activities by simply getting around. It shows that going to the coast rather than just living near it plays an important role in stimulating physical activity.

Mathew White from the University of Exeter's Medical School says "it is clear that our coastal paths and beaches provide a wonderful resource for encouraging and enabling physical activity. Participants reported a number of activities from simply walking to more obvious exercise such as swimming or running".

In this study, the data from 1,80,000 participants were analyzed by the team of researcher to find a conclusion.

In this research participant from across England were studied and a particularly noticeable effect on the western, but not on eastern coasts of the country, was also described.

One of the co-authors of the paper, Ben Wheeler says "we might have uncovered untapped potential for beach resorts and destinations to be used to encourage exercise and promote healthy lifestyles".

The researchers suggest that the government policy must ensure that these natural spaces are protected and responsibly promoted.

The research has been published in the journal Preventive Medicine.
Image courtesy: Getty Images
News source: business-standard
Read more Health News.