There is no end to the demerits of using smart phones. Another study has found that frequently using smart phones causes an enlargement of median nerve which impairs hand function as well as pinch strength. The study, which was published online in Muscle & Nerve, does not, however, link heavy use of smart phones to carpal tunnel syndrome.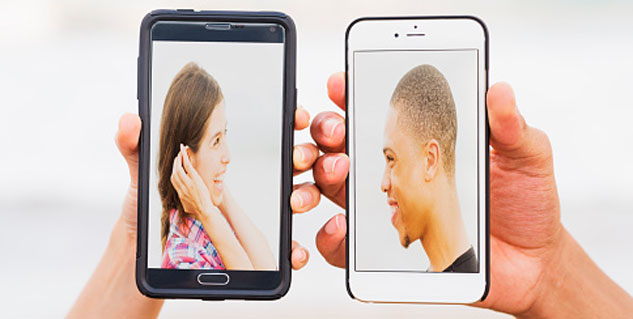 Lead author of the study, Esra Erkol Inal from Suleyman Demirel University, Turkey, said that the exact clinical relevance of the findings was not known. Several studies in the future have warranted addressing clinical relevance of median nerve enlargement in users who use smart phones very frequently.
She added that youngsters should be aware of the dangers of excessive use of smart phones.

The researchers of the study said that a smart phone compels a person's write to be repetitively extended to text; such movements are involved in etio-pathophysiology of CTS.

The researchers suggest that students tend to spend more than three hours of their time throughout the day in texting, scheduling, emailing and browsing the internet on their smart phones. This study included 102 university students, 66 of who had a single-hand-held smart phone while the rest (36) did not use a smartphone.

The participants were divided into three groups according to their level of smart phone use, namely, nonusers, low users and high users.

The basis on which the participants were put into different groups was the Smartphone Addiction Scale. As of now, there are no official diagnostic criteria for smart phone addiction. According to the researchers, there are different categories of smart phone addiction that can be categorised into tolerance, withdrawal symptoms, mood dysregulation, preoccupation, craving and loss of control.

Read more Health News.
Image source: Getty
Source: economictimes.indiatimes.com