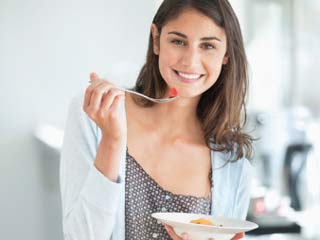 A new study suggested that an organized lifestyle which includes regular meals and early bedtime can prevent mental illness.
A study recently suggested that an organized life which includes regular meals and early to bed can result in a better quality of life and can prevent the onset of mental illness.

The circadian clock is an internal 24-hour timer which monitors our daily sleep-wake cycle.
Kai-Florian Storch from the Douglas Mental Health University Institute and McGill University in Montreal said, "however, there is evidence that daily activity is also influenced by rhythms much shorter than 24 hours which are known as ultradian rhythms and follow a four-hour cycle".

Usually observed in infants before they start sleeping through night, ultradian rhythms may explain why, on an average, we eat three meals a day that are relatively evenly spaced across our daily wake period.

The four-hour ultradian rhythms are activated by dopamine, a key chemical substance in the brain.

In case the dopamine levels are out of balance, the four-hour rhythms can stretch as long as 48 hours.

The new study was conducted on genetically modified mice, in which team of researchers led by Storch demonstrated that sleep abnormalities, which in the past were associated with circadian rhythm disruption, result instead from an imbalance of the ultradian rhythm generator that is based on dopamine.

According to the new data, when the utlradian arousal oscillator becomes not as it should be, sleep gets disrupted and mania will be induced in bipolar patients.

The study was published in the online journal eLife.
Image courtesy: Getty Images
News source: business-standard.com
Read more Health News.