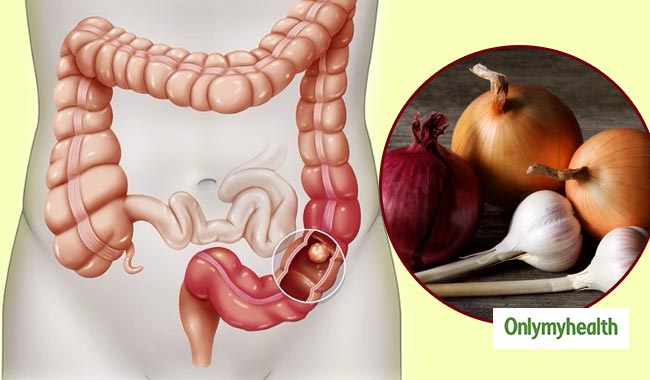 Onions and garlic are a common and essential part of an Indian kitchen. Onion and garlic belong to the allium family. According to a recent study, consumption of allium vegetables reduces the risk of developing colorectal cancer inside a person's body.
Colorectal cancer is also known as colon cancer, rectal cancer or bowel cancer. It is a type of cancer which affects the large intestine. It is the second leading cause of cancer death in women and third for men.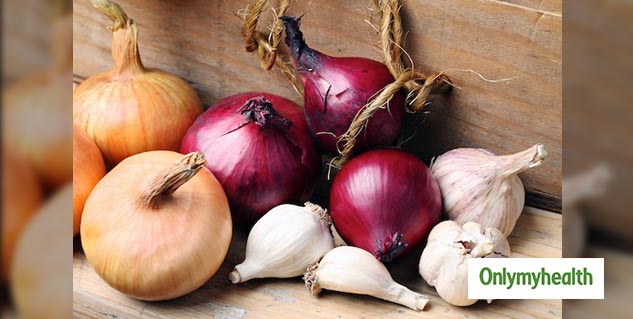 The study was published in the Asia Pacific Journal of Clinical Oncology. The study concluded that adults who consumed a high amount of allium vegetables were at a 79 percent lower risk of developing colorectal cancer as compared to those who don't.
"It is worth noting that in our research, there seems to be a trend: the greater the amount of allium vegetables, the better the protection," said Zhi Li, from the First Hospital of China Medical University.
Also read: What is Colorectal Cancer?
"In general, the present findings shed light on the primary prevention of colorectal cancer through lifestyle intervention, which deserves further in-depth explorations," Li said in a statement.
For the study, 833 patients of colorectal cancer and 833 healthy people were compared by keeping age, gender and residence area under consideration.
The candidates were given a questionnaire through a face to face interview. The dietary information about the consumption of allium was collected.
Also read: What is the diagnosis of Colorectal Cancer?
You can consume onion and garlic on regular basis to reduce the risk of colorectal cancer. Onion and garlic will also provide you other health benefits as well. Some common health benefits of consumption of onion and garlic may include:
The antibacterial and antifungal properties can help you fight infections
It can also reduce the risk other cancers including, lung cancer, breast cancer or cancer in the esophagus
Reduces the risk of cardiovascular diseases
It can improve digestion
Read more articles on Health News.
For more related articles, download OnlymyHealth app.