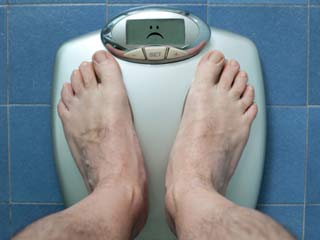 A recent study has shown that obese people do not realize their unhealthy weight and also underestimate the abnormal weight of their family members which includes their children.
Obese people are clueless about their weight and also underestimate the weight of others which includes their children, finds a new study.

It was found by the US researchers that seven out of 10 obese adults and over one third of overweight adults underestimated their size and less than one in 10 people who weighed normal made this mistake.

The researchers also revealed that mothers who have overweight or obese children often mistake their child's abnormal weight with a healthy weight.

However, mothers who had children of normal weight correctly estimated the size of their children.

According to experts, the people who wish to put a stop on the obesity epidemic must understand that overweight or obese family members may not be able to understand that their child is obese.

This study further adds substance to the long line of research that parents of overweight children do not identify the problem with their child's weight.

Voices were raised by some health chiefs and campaigners earlier this year who thought that obesity was being treated normally by some high street shops who introduced size 16 dummies.

The Chief Medical Officer Professor Dame Sally Davies raised concern over the tolerant behaviour towards unhealthy weight.

During the annual report she said 'I have long been concerned that being underweight is often portrayed as the ideal weight, particularly in the fashion industry.

'Yet I am increasingly concerned that society may be normalising being overweight.

'Larger mannequins are being introduced into clothes shops, 'size inflation' means that clothes with the same size label have become larger in recent decades, and news stories about weight often feature pictures of severely obese people, which are unrepresentative of the majority of overweight people.'
Image courtesy: Getty Images
News source: Dailymail.co.uk
Read more Health News.