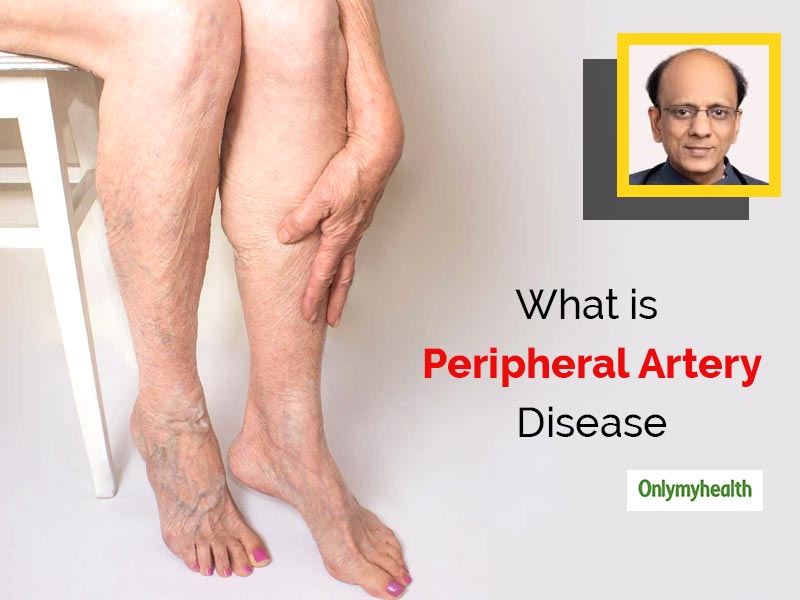 Peripheral artery disease is a circulatory problem within the body in which some arteries reduce blood flow to body parts. When peripheral artery disease (PAD) happens, it usually affects the feet, and its symptoms are seen, which includes difficulty in walking, pain in feet, etc. Symptoms of this disease are that the muscles of the legs or arms start to have pain and cramps. This happens mainly when carrying out any activity, such as walking, running. The symptoms disappear immediately after the person has given rest to the feet muscles. The pain point depends on the location of the artery. The most common area of pain is the calf muscle. The severity of the artery damage varies from person to person and from minor problems to debilitating pain. This severe anxiety condition can make it difficult for a person to walk or perform other types of physical activity.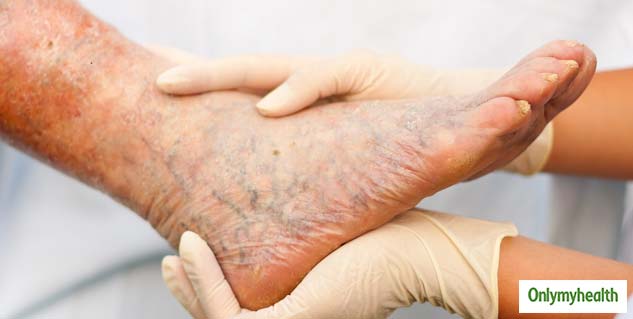 Symptoms Of Peripheral Artery Disease
After doing anything, you may have pain or cramps in the muscles of your hips, thighs or ankles, such as walking or climbing a ladder. Other symptoms include:
Numbness or weakness in the feet
Coldness in the surface of the lower leg
Wounds on toes or feet that are not healing
A change in the colour of your feet
Hair loss or hair growth on the feet
The prolonged growth of feet nails
Skin lightening of feet
A weak pulse of your feet
Impotence in men
If peripheral artery disease progresses, pain may occur even when you are resting or when you are lying down. This pain is enough to disrupt sleep. Hanging your feet on the edge of your bed or walking around your room can relieve this pain for a few moments.
Also Read: Treat Varicose Veins On Time To Avoid Serious Complications
Causes of Peripheral Artery Disease
Atherosclerosis is a cause of Peripheral artery disease, where fatty deposits reduce the flow of blood by coating the walls of the artery. Atherosclerosis is usually discussed in the heart, but the disease can affect your whole body's artistry, and it often does when the organs need to supply blood. It causes peripheral artery disease. Usually, peripheral artery disease can be due to swelling of the blood vessels, injury to the limbs, abnormal ligament disturbances or abnormal anatomy of the muscles.
Risk Factors Of Peripheral Artery Disease
Factors that increase the risk of peripheral artery disease are as follows:
Smoking
Diabetes
obesity
High blood pressure
High cholesterol
Increasing age, especially after reaching the age of 50 years
People who smoke or have diabetes have the highest risk of peripheral artery disease due to decreased blood flow.
Also Read: 7 Simple And Accurate Home Tests To Check Your Health
Prevention/Treatment of Peripheral Artery Disease
Ways to maintain a healthy lifestyle and prevent the disease:
If you smoke, then quit.
If you have diabetes, then control your blood sugar level
Exercise regularly, after consulting your doctor, practice 30 to 45 minutes several times a week
Control blood pressure and cholesterol levels if needed
Eat foods that are low in fat
Maintain a balanced weight
If this disease is not treated promptly, it can reduce the circulation or flow of blood to the heart and brain as well as the legs. Quitting tobacco, exercising and exercising and taking a healthy diet can be successful on peripheral artery disease.
Note: This article is based on a conversation with Dr KK Aggrawal, Editor-in-Chief, MadTox and President, Heart Care Foundation of India.
Read more articles on Other Diseases