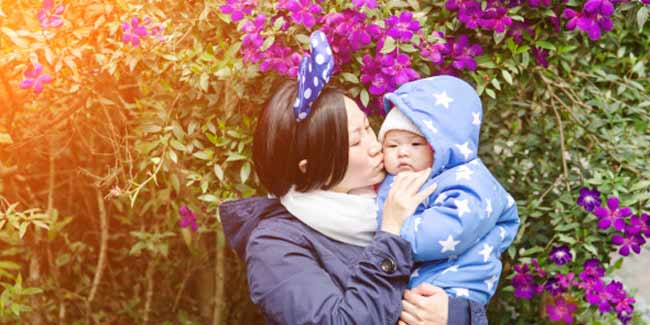 A quick Google search will give you loads of information on what to do or not to do while you are pregnant but you give birth and suddenly 'You Are a Mom' and then what? You have a baby and your focus shifts to caring for your new little one. In this, your own health tends to suffer.

While it is essential to navigate new lessons of parenthood, you must also find out what the new mom's beautiful body needs. You need your doctor's advice during this post-postpartum stage. You must be informed firsthand about what you might suffer now- deficiencies, sadness, weakness, and pain.

Many doctors don't cover this information and only usually share it when prompted. Here are some things you need to know to feel your best postpartum:


Continue Your Prenatal
Prenatal vitamins are essential even after childbirth; don't stop taking them. When you are breastfeeding, your body's need for certain nutrients actually increases which make it all the more important for you to continue with your prenatal multivitamins as long as you are nursing.

Take DHA
It is not just important for the baby's brain development but also for 'your' mood. The baby blues are especially turbulent during the first six weeks. This postpartum depression can be prevented by consuming DHA, which is derived from fish oil. So take abundant of it.


Get tested
It is recommended that all new moms get tested for thyroid, iron, B12, and vitamin D tested, particularly if mood, energy, libido have been low. Your nutrient status and hormones shift after childbirth, so it makes sense to check in on your current levels.

Nourish Your Adrenals
Parenthood brings along sleep deprivation, stress, and new demands for your body; this can make you exhausted and cause your cortisol levels to rise. You must nourish your adrenals on a daily basis so that you don't blow out over your child's first year itself. A lot of herbal formulas are available to support your adrenal health- one of the herb is Withania.


Eat Well
As the saying goes- easier said than done; when you have a newborn to care for, eating anything can sound trickier than it sounds. When you are nursing, the baby gets the best from the breast milk and you only enjoy the leftover. Eat three meals a day, plus snacks, and drink plenty of water. This will give you much energy and will keep you mood and outlook on life positive.

Take Help
The expression "It Takes a Village to Raise a Child," is quite true. Ask your husband or your relatives and friends for a helping hand for grocery shopping, doing laundry, or holding the baby while you shower. Just say yes when they offer.


Pamper Your Soul
Of course, caring for your baby is your job no. 1. But, do remember to nourish your own mind, body and soul. A happy, healthy and rested you will be more useful in your baby's care. Talk to friends, connect with other moms, keep a hobby, a favourite activity, exercise routine, and get pampered.

No matter how much you think ahead, motherhood rarely goes according to plan. For this roller coaster ride, one must be fully braced. To be better at caring for the new member in the family, you must heed to the aforementioned advice.

Image Courtesy: Getty Images

Read more articles on Medical & Safety Tips.