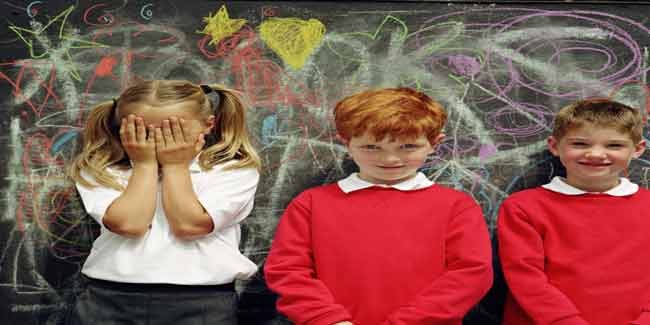 A new study has shown that children who are shy has no real language problems, and are as good as the children who are outgoing in nature.
A new study says that children who are shy do not tend to have any difficulties with language.

While it is true that shy kids tend to speak less, it has been found that they understand what is being said as well as other outgoing youngsters. Also, girls have higher levels of shyness and language development than boys.

Researchers at the University of Colorado had assessed shyness and the ability to speak and also understand the language in more than 800 young children during the time when they were aged 14 months, 20 months and 24 months. It is true that children who are shy are less likely to speak to others, but surprisingly showed no signs of language problems.

The study was published in the journal Child Development on February the 3rd.

Ashley Smith Watts who is a graduate assistant to the research and Soo Rhee who is an associate professor of psychology involved in the study said. "Our findings suggest that inhibited behaviors like shyness don't hamper language acquisition overall but instead relate specifically to how toddlers express themselves through words."

Source: medicinenet.com

Read more on Health News.