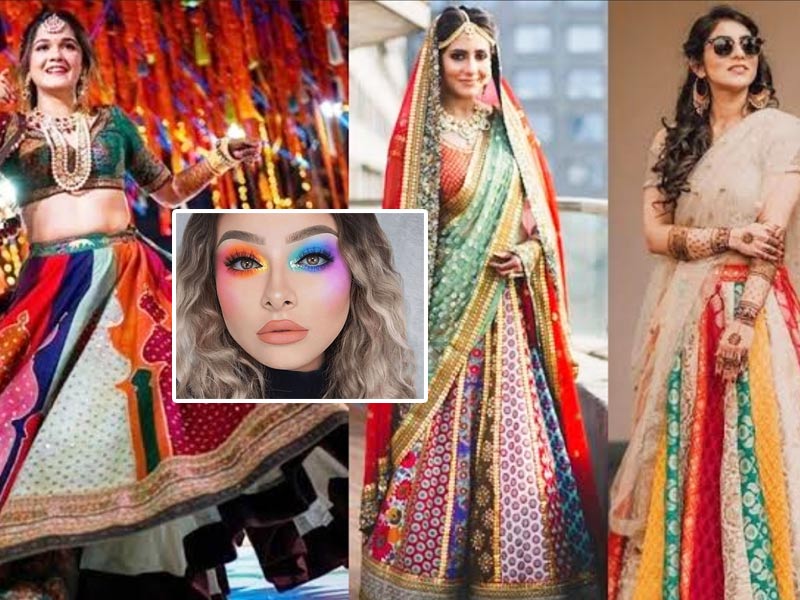 Navratri 2021 is here with the fasting, delicacies, beautiful outfits and bundles of joy. Navratri is one of the very few festivals which is celebrated across India. In the East, it is celebrated in the form of Durga Puja and in the west as Garbaband Dandiya. These 9 days are very important for many people. However, there is always a dilemma on what to where or what outfit will match which coloured lipshade. Every year, it's a confusion between traditional continues and western attires, especially for women. Read further to learn about some great combos to wear this Navratri.
Combos to wear on Navratri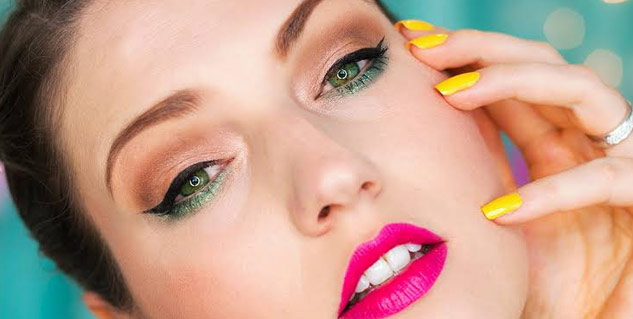 Colour schemes of your attires and face are important in this festive vibe. Navratri 2021 just became the best! Below mentioned are some amazing combos of outfits, heels and even makeup to help you in rocking the festivities:
1. Monochrome theme
A monochrome theme looks splendid in traditional dressing. You choice of dress and colour can change the whole vibe and mood of your environment. In this theme, you can pick any vibrant colour for your whole anarkali suit. For example, if the colour is royal blue, then you heels would look good in silver. To match this outfit, you can pair it up with light pink lipshade and eyeshadow. Open your hair straight and you are good to go!
Also read: Navratri 2020: Know The 9-Day Color Code For This Navratri To Up Your Fashion Game
2. Colour block magic
Colour blocking has become a trend once again in 2020. It has become a fashion choosing two very different colours and putting them together to make interesting combinations. You can surely try this with your outfits too. You will look very different and appealing in the whole celebration/party. For example, a yellow top can block purple palazzo fabulously. You can wear simple studs in your ears along with a pony tail. Grab yellow block heels with a light brown lipstick and you are ready to rock.
3. Print on print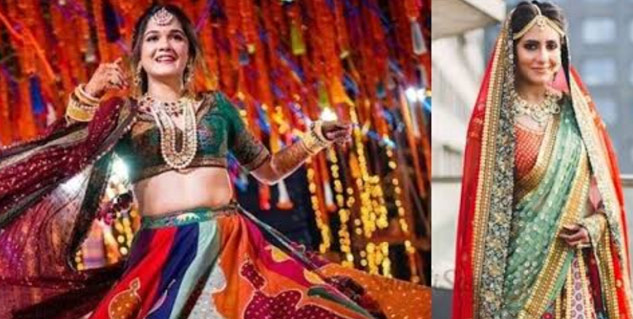 Print on print lehengas and suits are in trend this year. You can choose any colours in this outfit combo. Your festivities will become even more grand with this addition of trending combination on you. Prints can include floral, digital, geometrical and other designs as well. This will go well with a light subtle makeup, that compromises only of mascara and lipstick.
4. Bright makeup
Bright makeup is also coming back to trend after using nude shades for a long time. Using quirky shades on your eyes and lips is doing wonders in the beauty sector. However, do not pair these colours with bright coloured clothes and go for black or white instead.
Also read: Navratri Special: Kickstart The Festive Week With A Navratri Immunity Booster Plan By Dr Bathwal
5. Bright colours
Bright colours look good on every occasion. Be it a festival, marriage or a birthday celebration, bright colours just make the party lively and vibrant. You can feel the colours affecting your mood and environment. For example, bright red and orange are great colour combinations for Navratri. You can brighten it up even more with a tinge of golden and the same coloured makeup too. Finish your look by wearing golden footwear along with it.
Read more on Fashion and beauty