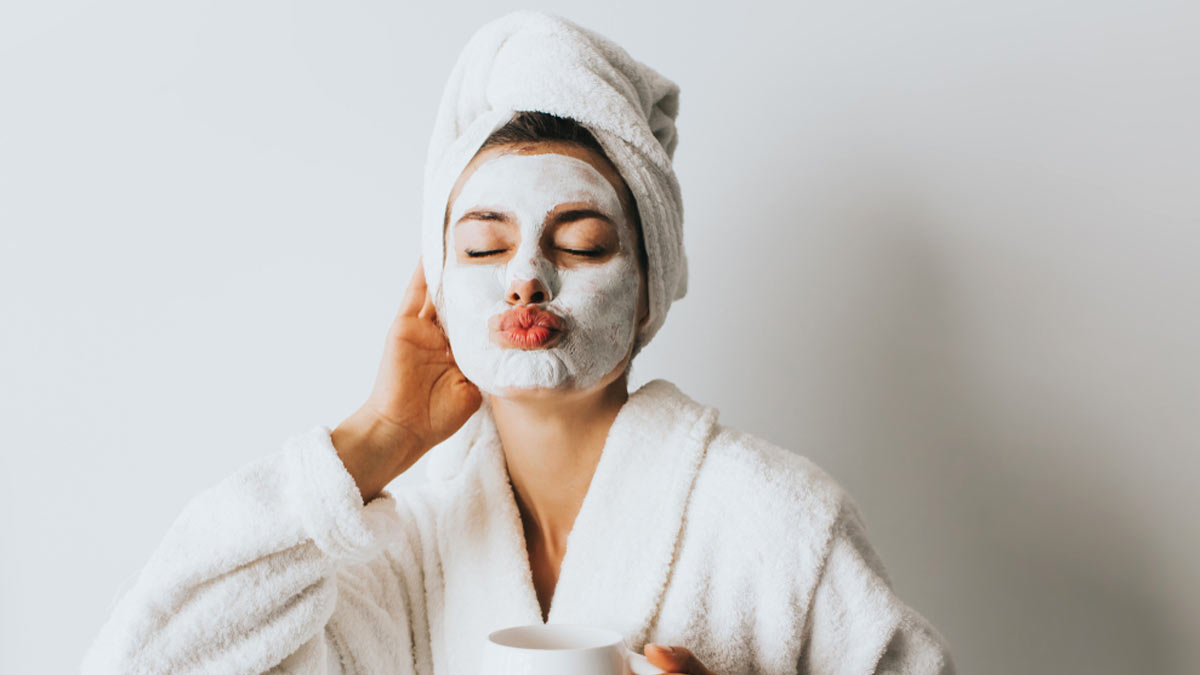 Market bought cosmetic products might make your skin glow, but might not seem the best when it comes to their pricing. Maintaining your beauty care routine includes using natural products as well. Giving time and effort to your skin is important to enhance its quality. This process involves moisturising, exfoliating, and cleansing. Facial is a powerful way to pamper your skin be it any skin type. Most women go to salons to get their facial done by a professional, while some prefer doing it by themselves at home. Regular facials are important as they help in nourishing and healing your skin from within. There are many easily accessible kitchen ingredients that can prove to be helpful in such situations. Keep reading to know about some natural facials for glowing skin at home.
Natural facial for glowing skin at home
A facial helps in improving blood circulation, cleansing the skin deeply, exfoliating, and preventing acne breakouts. In addition, a homemade facial can be even more beneficial due to the goodness of natural ingredients. Listed below are 5 natural facials for glowing skin at home:
1. Tomato buttermilk facial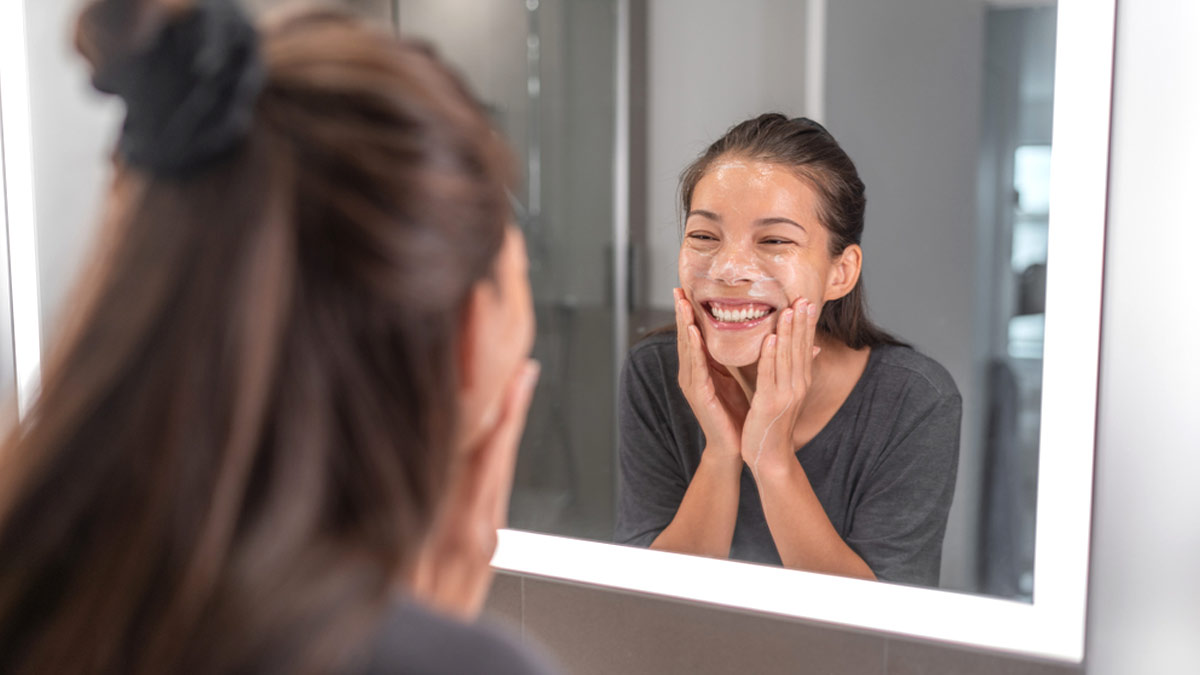 If you want your skin to glow and shine, then tomato buttermilk is the best facial for you! Buttermilk keeps your skin moisturised, soft and supple. Whereas, tomato is an effective natural ingredient to detan the skin. Mix tomato pulp with some buttermilk and gently massage on your face. Rinse it off after 15-20 minutes. You will get a glowing and soft skin!
2. Banana facial
Banana facial is one of the most natural and effective ways to give yourself a facial at home. This mask can be applied on your skin easily and is mostly suitable for all skin types. Banana mainly helps in moisturising and hydrating your skin, make it smoother and softer. Just mash a banana and make a thick paste, then apply gently on your face and neck. Leave it on for atleast 10-20 minutes, then wash it off using cold water. You can add honey and yoghurt to make it more effective.
Also read: Natural Skin Care Tips For Flawless Skin: How To Make Vitamin C Serum At Home?
3. Avocado honey facial
The goodness of avocado and honey is magical for your skin care routine. This facial is best for dry and rough skin. It will provide moisture and hydrate your skin deeply. It is an easy to make natural facial that can be made using just two amazing ingredients. Avocado honey facial will make your skin feel soft and supple. You can mash half an avocado and mix it properly with a teaspoon of honey. Then, apply this paste on your face to nourish the skin and get that perfect glow!
4. Milk facial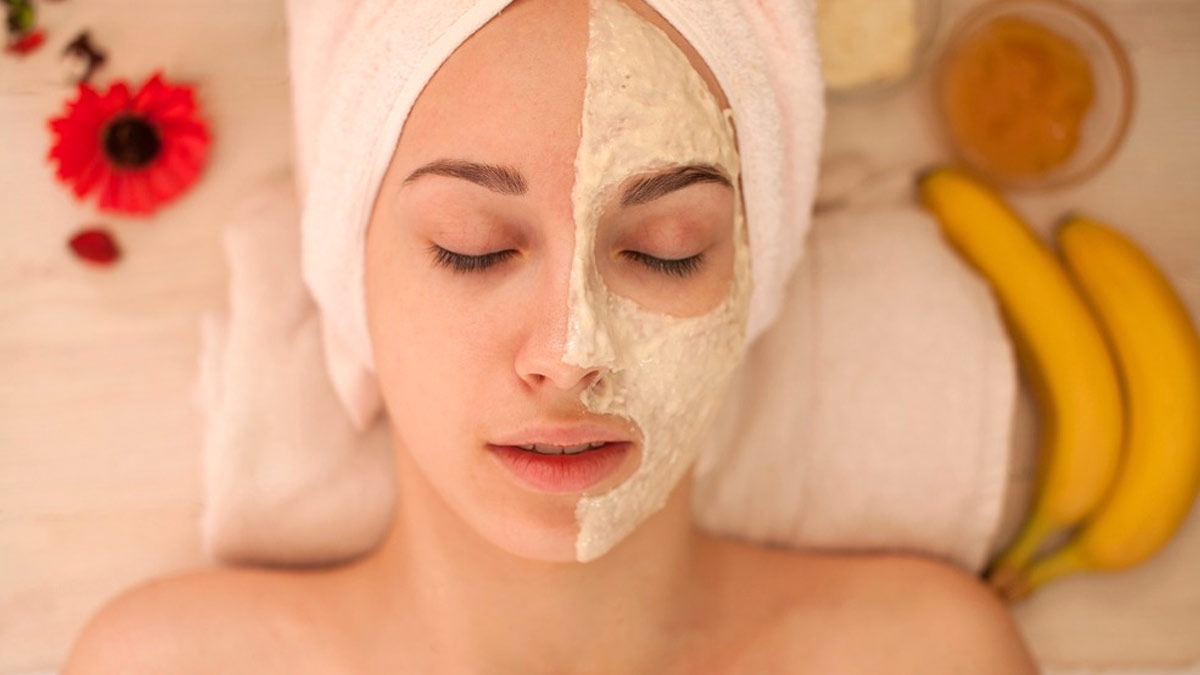 Milk is a wholesome and healthy natural ingredient, that can improve your skin care regimen and overall health as well. It can help in making your skin smooth, plump and soft. Milk is also good for reducing the pigmentation spots on your skin, moisturising it deeply and treating common skin problems such as acne. For making a milk facial mask, you can put half a cup of powdered milk in a small bowl and mix it with water to create a smooth paste. Then, gently apply it on your face and let it dry. Give a good massage to the skin with your fingers. Wash it off using warm water.
Also read: Best Skin Care Tips: 5 Natural Home Remedies For Uneven Skin Tone On Face And Body
5. Strawberry yoghurt facial
Strawberry and yoghurt facial can make your skin look young, active and plumpy. It also helps in making your skin feel fresh. Strawberry yoghurt is a good to look and smell mask. Strawberries contain brightening properties that can help in covering wrinkles and fine lines on your skin. In fact, yoghurt can provide nourishment and glow to your skin at the same time. Mash 2-3 strawberries and mix it with two tablespoons of yoghurt. Apply it on your face with a gentle massage. Wash it off once it is dry.
To improve the efficacy of your facial, you can steam your face to open up the pores on the skin. It is your choice if you want to do a facial naturally at home, or by a professional at a salon. It is advised to explore your options properly so that the facial suits your skin type. Soon after getting a facial, you will be able to see immediate results. Although, the skin glow might last for just 2-3 hours.