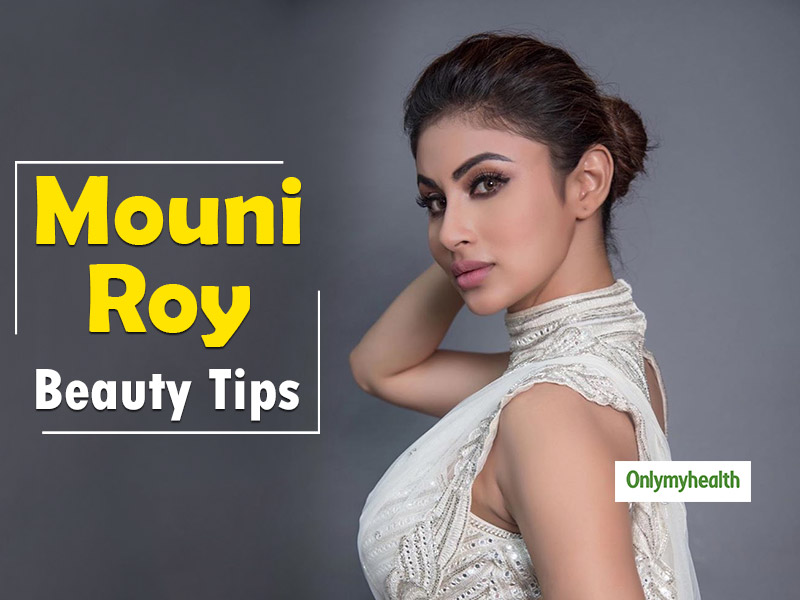 Mouni Roy is well known television actress in India known for her heart robbing looks. She gained popularity with the recent TV series 'Nagin' where she not only looked stunning but also proved her mettle as an actress. She has over 1
Mouni Roy who garnered fan followings from the TV show 'Naagin', made a blistering entry in the Bollywood industry with the film 'Gold'. Mouni has always been in headlines (after she stepped into Bollywood) due to her beautiful look, fashion, and beauty sense. And today, we will uncover some of the flawless beauty, fashion, and makeup secrets of this bong beauty (regime).
Mouni Roy Beauty Secrets
View this post on Instagram
When Mouni Roy is asked about her beauty secrets, she believes that it is natural as she is a Bengali (bong beauty). Apart from this, she says, she takes care of many things in her diet and lifestyle, which helps to enhance her skin.
Drink 8-10 glasses of water
View this post on Instagram

mon

(@imouniroy) onJun 22, 2019 at 7:29am PDT
Mouni believes that for glowing skin you need to drink plenty of water. She drinks at least 8-10 glasses of water daily and considers it to be the most essential for her healthy skin. As plenty of water keeps skin hydrated and helps to stay shiny for a long time. Apart from this, she also includes fruits in her diet.
Also Read: Grooming Tips For College Students: How To Look Trendy In Your Fresher's Party?
Use of moisturizer
She never forgets to moisturize her face regularly and do minimal makeup. But when makeup has to be done during the shoot, she later removes her makeup with a cleanser and applies a moisturizer to her face.
Apply sunscreen
View this post on Instagram
Mouni Roy applies plenty of sunscreens to avoid tanning. She says that she especially applies sunscreen during shooting. Along with this, she likes to apply lip balm to keep her lips hydrated and moist.
Also Read: Here is how nail polish can affect your health
Aloe vera and turmeric face pack
When it comes to skincare, Mouni uses natural home remedies for her skin. For example, aloe vera gel masks to keep her skin acne-free and glowing. Besides, she tries another homemade face pack, in which she applies to milk and turmeric face masks to soften her skin.
Face massage
Mouni gets a facial massage for cleansing and nourishing her face (once or twice a week). She considers massage essential to promote blood circulation with ease to the body and muscles. Facials and massages are the secrets of Mouni's flawless beauty and glowing skin.
Mouni Roy Makeup Tips
View this post on Instagram
Mouni chooses a perfect foundation for her skin that matches her skin tone and does not spoil her look. Along with this, she also seeks advice before using makeup.
Mouni loves eye makeup. She chooses a good mascara, eyeliner for her eye make-up and lip balms that match the skin tone of her lips.
Mouni believes that to look beautiful one must choose the correct accessories such as shoes, clutch, etc.
Read More on Fashion and Beauty