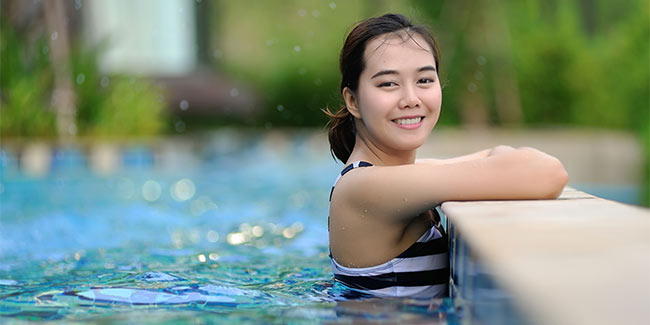 Swimming is one of the healthiest and fu workouts that can be practiced by people of all age group. Although, it is a low-impact exercise, it has a great deal of health benefits. This recreational activity can strengthen muscles, build endurance and improves cardiovascular health. Swimming substantially decreases the risk of chronic illnesses, type 2 Diabetes and high blood pressure etc. However, regular swimming in water has its own set of constraints.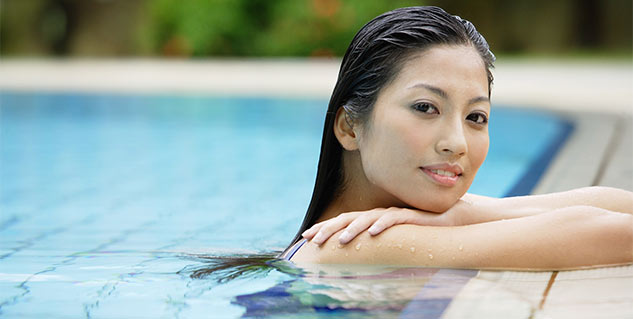 Swimmers or people who swim on regular basis can develop dry and flaky skin, eye diseases and sometimes eye damages and many other problems. It is important that you pay attention to skin care if you are a swimmer or just swim a lot.
Here are a few skin care tips for swimmers
Waterproof sunscreen
Tanning is very common issue if you are going for a swim and the pool is without an enclosure or any shed. Wet skin gets tanned faster when you sit in sun after or during a swim session. It is better to go for a waterproof sunscreen lotion or cream with higher SPF rating to avoid sunburn and sun tan.
Moisturise after and before swimming
Swimming strips away the natural oils of your skin, leaving you with a dry and itchy skin. If possible apply some good waterproof moisturiser before going for a swim or you can also, moisturise with some good moisturiser cream or lotion after the swim.
Or else, you can go for natural ways of moisturisers that you can find at your home.
Why to moisturise before swim? The layer of moisturiser will disable the direct contact of chlorine with your skin.
Take a bath with clean water after swimming
A shower with clean tap water is important for skin care. Just bathe with some clean water and a mild soap because usually the swimming pool contains chlorine that can help you reduce dryness.
Cover as much skin as possible
Wearing a swimwear that will cover most of your skin will allow you to protect your skin from damages, chlorine can cause. Yes, do apply good amount of moisturisers but covering your skin another is an alternate or double safety for your skin.
Image: Shutterstock
Read more articles on Skin Care.