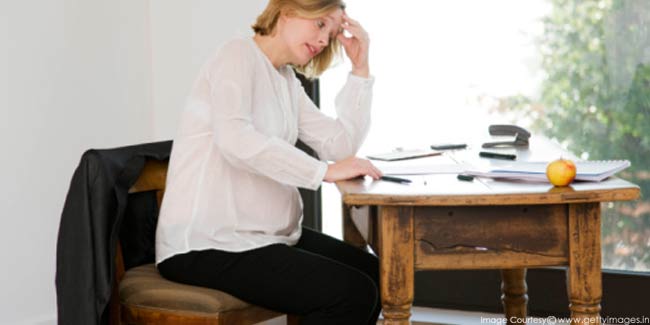 As a pregnant woman, it is quite normal to experience certain mood swings that can occur during your term of pregnancy. Learn about the causes and tips to manage mood swings during pregnancy.
If you are pregnant and find yourself fine one minute and then in a terrible upheaval of mood swings the next then you are probably facing mood swings. Such mood swings are quite common for women who are pregnant.
Now, don't all women know what mood swings are about? It's a "been there, done that" situation considering mood swings is a symptom of PMS too. Mood swings during pregnancy will seem to be an everyday rollercoaster ride with sudden emotional changes ranging from anger, oversensitivity, sadness and various other emotions. Pregnancy is an emotionally charged time in a woman's life, so do not worry, it is normal to feel so and it's only a phase.

Mood swings are not only due to various hormonal and chemical changes occurring in the body during pregnancy. Certain unconscious and conscious thoughts are a source of such behaviour; pregnancy might bring feelings of excitement but also brings about stress and being overwhelmed by the changes happening. Various questions will be running in your mind regarding the health of the baby, your financial situation, you're parenting skills and lots of other questions. Understand that you are not alone in experiencing such gamut of feelings, there are many to-be-moms facing the same.
Causes of mood swings
Hormonal changes
Hormonal fluctuations of estrogen and progesterone and other pregnancy hormones affect chemical balance in the brain which affects the mood of a person.


Physical stress


The changing body image and various other symptoms of pregnancy can make you feel drained out and emotionally charged. Fatigue, morning sickness and sleepless nights can make you cranky and volatile in temperament.


Emotional stress


Fear, concern and worries regarding the future, health of baby, financial situation and being a good parent can be taxing to a pregnant woman making her nerves jittery and prone to mood swings.

Tips to manage mood swings
Ensure optimum and quality sleep.
Try relaxation techniques such as meditation, deep breathing and other alternative therapies.
Exercise is known to be a mood booster. Consult your doctor regarding the best workout regimen for you and put on your shoes!
Eat a nutritious and balanced diet to feel your best-health wise.
Share your thoughts and feelings with your spouse as it will help in better bonding and getting you rid of unfounded fears.
If you have been feeling "down in the dumps" or depressed for more than a month, better consult a doctor as it might be depression which needs counseling and therapy.
You must get enough sleep by all means.
Spending time with your parther, the to be father of your child is very important.
You can get a luxurious massage and feel relaxed and pampered.
Seeking Professional Help
If in case your mood swings happen to last more than two weeks and you find that you aren't getting any better then you should get medical help. Lot of people are getting affected by depression each year and it is quite common to seek help for it. As and when you see these symptoms for mood swings during pregnancy you should contact your doctor; some of the most common symptoms are:

Recurrent feeling of anxiety and increased irritability
Disturbances while you are asleep
A change in your eating habits
Suffering from short term memory loss
Mood swings can be taken care of and is not an unnatural thing to happen, so do not get worried and know how you can take care of it.
Read more articles on Problems During Pregnancy