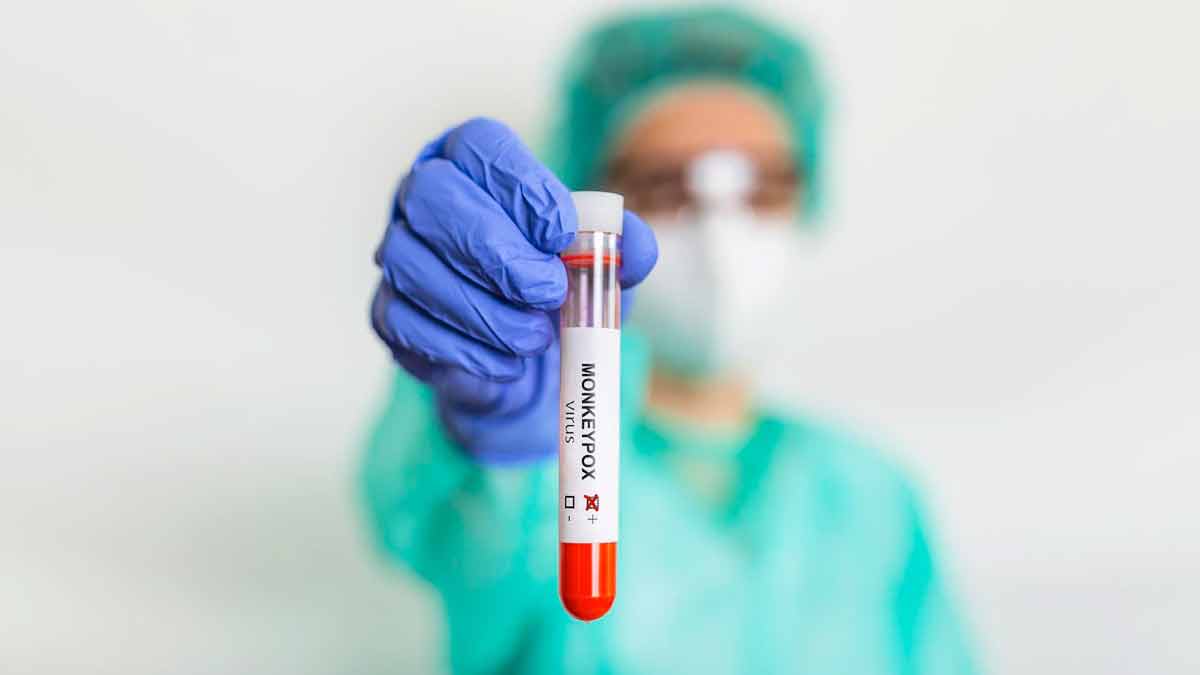 In the midst of COVID-19 pandemic, another viral illness Monkeypox has also been declared as a Public Health Emergency of International Concern by WHO. The monkeypox virus has been geographically restricted to Central and Western Africa. It is a viral zoonotic disease, that is animal-to-human transmission, can occur from direct contact with blood, bodily fluids, or cutaneous lesions of infected animals.
Rodents and squirrels are most likely considered natural carriers of monkeypox. Human-to-human transmission can result from close contact with respiratory secretions, skin lesions of an infected person, or recently contaminated objects.
Transmission Of Monkeypox Virus
First outbreak outside Africa occurred in 2003 in the USA, where the shipment of infected rodents from Ghana spread the virus to pet prairie dogs and infected more than 70 people. In May 2022, monkeypox cases and clusters were reported outside the endemic area with an index case believed to be British resident who traveled to Nigeria and later was found positive for monkeypox virus in England.
Soon cases were found all across Europe, Dubai, USA, and India. International tourism,crowded parties and saunas across Europe are suspected to be superspreading events that lead to a global outbreak. A large number of cases has been detected in the queer community throughout Europe.
Variants Of Monkeypox Virus
In an exclusive interaction with OnlyMyHealth editorial team, Dr. Chhavi Gupta, Consultant Infectious Disease, Fortis Hospital, Noida, explains that researchers from Portugal had found that the current strain is genetically different from original ones and several mutations made the virus more transmissible. The strain belongs to clade 3 of the West African strain of the virus, which is less fatal than the Congo Basin clade. The variant B.1 has been found in large parts of Europe while A.2 variant has largely been found in the US and Thailand,. Even the first two cases detected from Kerala were infected with A.2 variant as revealed by genomic sequencing by CSIR-IGIB.
The monkeypox viral illness manifests a week or two after exposure with fever and other nonspecific symptoms, and then produces a rash with lesions start on the face and spreads to extremities like the palms and soles It is centripetal in distribution and usually lasts for two to four weeks before drying up, crusting over, and falling off.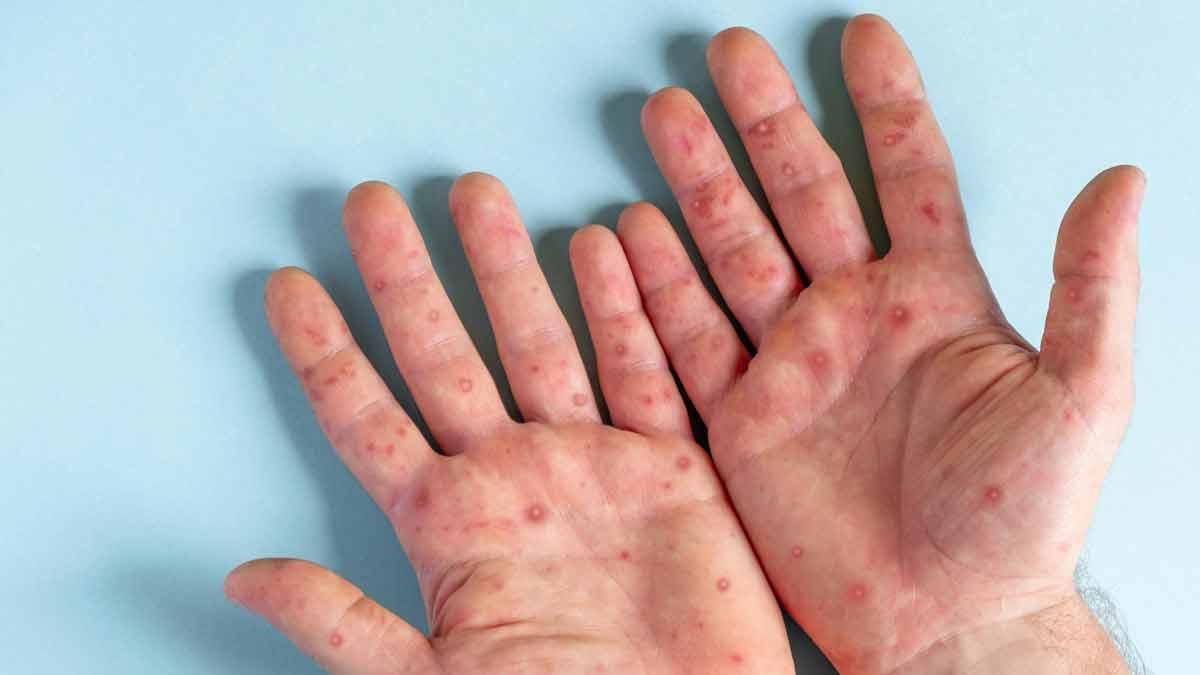 Also read: Expert Talk: How Monkeypox Effects Your Skin & Body
The infected person remains transmissible from the onset of symptoms till scabs fall off the body. The latest study published in New England Journal of Medicine, has reported absence of prodromal symptoms and atypical presentation of rashes primarily genital, anal, and oral mucosal lesions in cohort of around 500 cases across 16 countries.
New Monkeypox Variants
Although two different variants have been detected across the globe, no major difference has been reported among the signs, symptoms or the natural course of illness due to variants.
While some initial symptoms of fever and other non-specific symptoms of monkeypox may be similar to that of the Covid-19 virus, the former is not going to be as serious a threat as the latter. It does not spread from human to human very efficiently while Covid-19 is highly transmissible and secondly Covid-19 illness has large number of hidden asymptomatic carriers that acted as spreaders and super spreaders but monkeypox virus always manifest as diseases and its peculiar rashes can be easily identified, isolation of suspected and confirmed cases can contain the transmission.
Moreover, it is believed that smallpox vaccine may provide cross protection to monkeypox illness, so the population born before 1980, who have been vaccinated with smallpox vaccine may not have a severe illness. So the risk among the older population is less. Finally monkeypox is not a new viral illness. Previous outbreaks have been reported from endemic countries and have been contained.Lessons from previous containment measures will surely help to contain the current outbreak.